Instagram Has A List Of Your "Interests" To Target Ads — Here's How To Change Them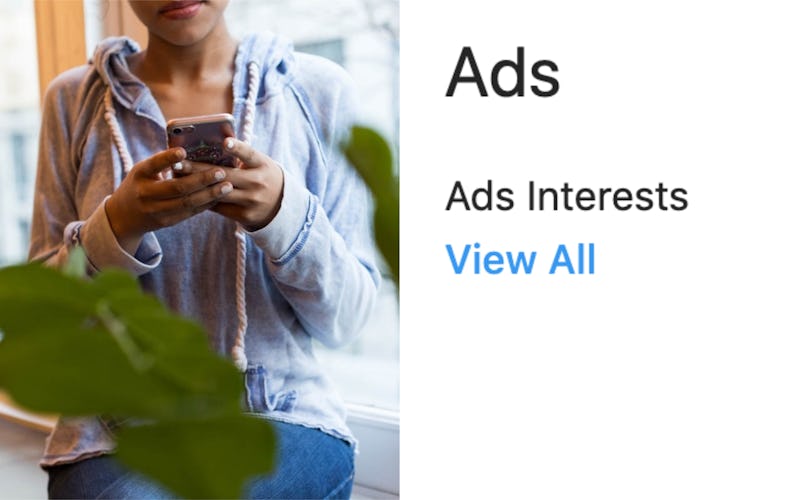 BDG Media, Inc.
There's almost no area of our lives that hasn't been taken over by ads — and Instagram is no exception. In between your friends' photos of dinners that they're having without you and sponsored posts from celebrities, there's virtually no escape. The ads on Instagram can be tempting or annoying, depending on how they market to you, but you can actually take steps to change your ads on Instagram if you don't like what you see.
Now, to be clear, you can't get rid of Instagram ads. But when you understand why Instagram shows you what they show you, you can make a shift and take more control over how your data and history are used to target you. "We want to show you ads from businesses that are interesting and relevant to you, and to do that, we use information about what you do on Instagram and Facebook (our parent company) and on third-party sites and apps you use," Instagram's FAQ page explains. "For example, you might see ads based on the people you follow and things you like on Instagram, your information and interests on Facebook (if you have a Facebook account), and the websites and apps you visit." That sounds straightforward but, as I embarked on this journey to change my Instagram ads, I found the reality is much more complicated — and learned some harrowing things about what Instagram thinks I'm interested in.
If you want to change what to see, first it helps to figure out what is actually being sent your way. Here's how you do it.