If You're Depressed, These Tips Could Help Improve Your Concentration At Work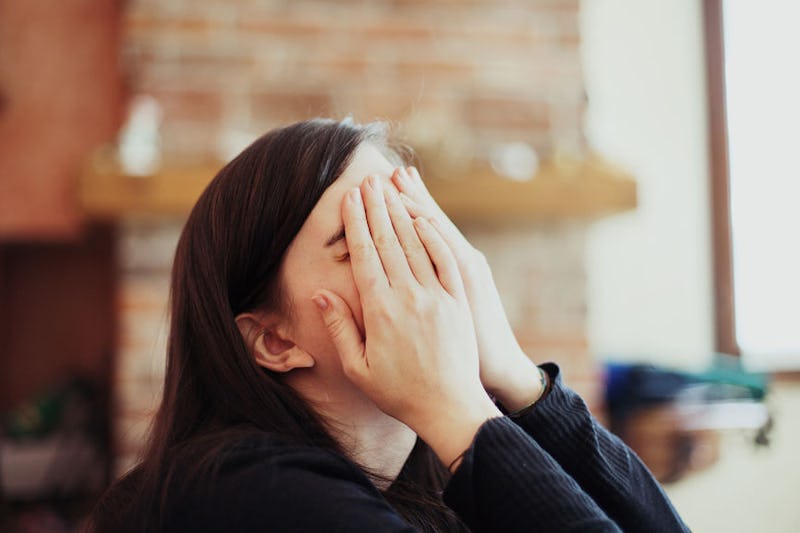 Laura Stolfi/Stocksy
If you've been diagnosed with depression, you've probably been asked at some point whether you're having difficulty concentrating, or whether you've lost interest in things. Both are common symptoms of the mental illness, and both can make work extremely difficult. First and foremost, people with depression should seek proper medical treatment — but mental health experts also recommend several methods if you want to know how to concentrate on work when you're depressed.
The Mental Health Foundation lists both "difficulty concentrating" and "finding it hard to function at work," as symptoms of depression. And it doesn't matter whether you typically enjoy your job — people with depression might also find it hard to "enjoy things that are usually pleasurable or interesting," according to the Foundation. The charity also indicates that over 14 percent of people in the UK experience mental health issues in the workplace, so if you're struggling, you're far from alone.
If your depression is impacting your ability to focus at work, your first step should be speaking to your doctor or psychologist, who might be able to adjust your therapy accordingly. Small tweaks to your work life, however, can supplement your treatment, whether that's discussing your depression with your boss or ensuring you take the entirety of your lunch break. Wondering what you can do to improve your concentration in the office? Keep reading.