9 Tips For De-Escalating An Argument With Your Partner When You're In Public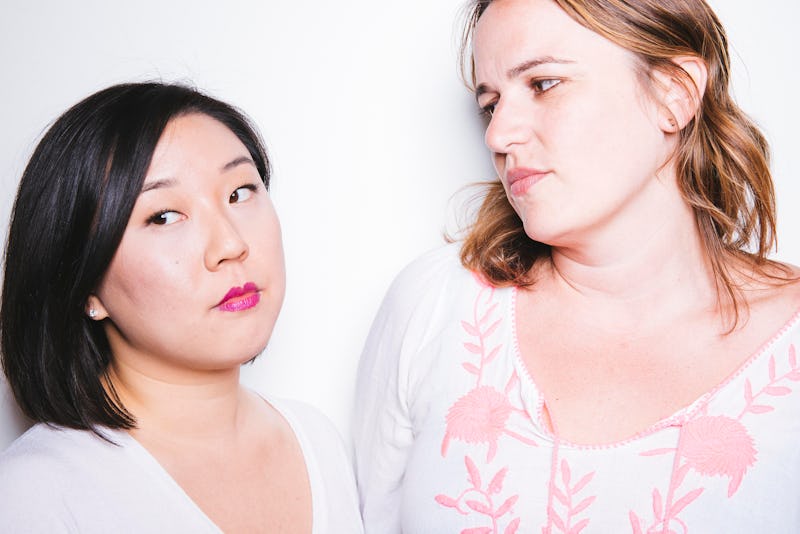 BDG Media, Inc.
Arguments happen in relationships. You're human, your partner's human, and humans — even humans who love each other — don't always see eye to eye. And while very few people like to argue with their significant other, even fewer like to do it in public. But we've all seen that couple fighting in the street, right? Or maybe even been that couple? So if you find yourself in that situation, how do you de-escalate a fight with your partner in public?
Dr. Gary Brown, a prominent relationship expert in Los Angeles, says that helping with fighting in public starts even before the fight itself starts. "Create a hard and fast rule," Dr. Brown tells Bustle. "Make an agreement in your relationship that fighting in public is a line that you are simply not going to cross — ever. This has to be a rock solid agreement. In this way you significantly reduce, if not eliminate, the problem altogether."
But even hard and fast rules are sometimes broken. So whether you're part of a couple that can't seem to stop duking it out in public or you just want to be prepared for it if it happens to you, here are nine tips on how to de-escalate an argument with your partner if you're in public.