7 Tools That Will Estimate Your Tax Refund If You Just Can't Wait Anymore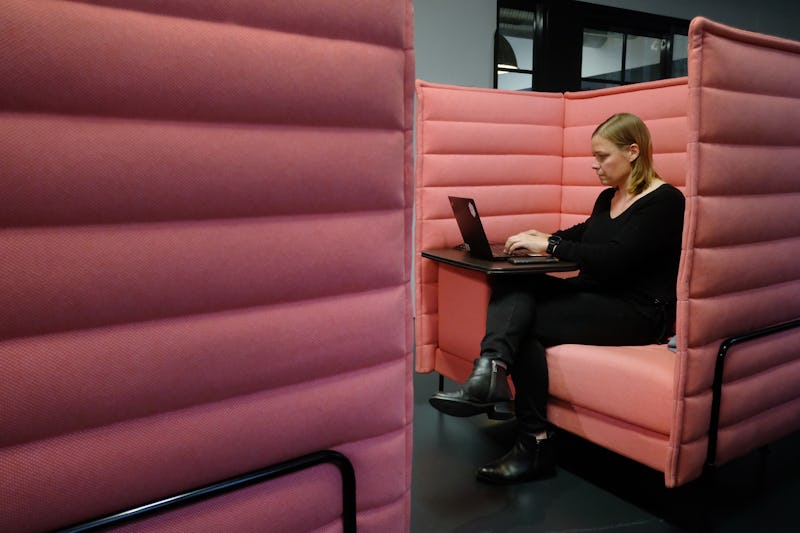 Sean Gallup/Getty Images News/Getty Images
Tax season has already kicked off and, like many Americans, you're probably hoping for a refund after you file your return. If you're planning ahead and want to get a sense of what your refund might look like before you complete your taxes, there are lots of tools to estimate your tax refund. The list below shares some of the many websites you can visit to get a quick glimpse into how your 2018 return may pan out.
The IRS began accepting 2018 tax returns on Jan. 28. Notably, as CNBC reported, filings for this tax season include tax code changes mandated by the Tax Cuts and Jobs Act, which became law in December 2017. It's possible that these changes could impact your refund, depending on your income and filing status. In fact, CNN reported that, so far, IRS data reveals that 2018 refunds are averaging around $1,865, compared to $2,035 for the 2017 tax year. However, the outlet also noted that fewer people have filed early returns this year.
If you want to get a head start and see what your refund might look like, you simply need to have any applicable income reporting documents (like your W-2, 1099 forms, etc.) on hand so you can fill out relevant information. Most of the tools below take less than five minutes to use. Even more importantly, they're all free of charge. So, if you'd like to get a sense of where your taxes stand, there's a quick and easy way to get multiple estimates of your refund.