7 Ways To Express Anger Constructively In Your Relationship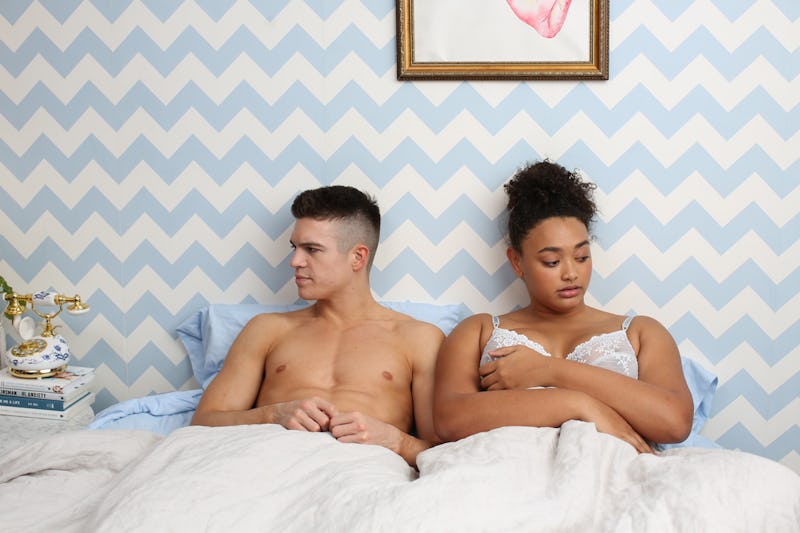 Ashley Batz/Bustle
At some point in your relationship, you're going to get angry at your partner. But how can you express anger in your relationship without unintentionally pushing your partner away? According to experts, there are a few key things to keep in mind.
"Anger can be absolutely justified, and even necessary sometimes to jostle a relationship into a more powerful place," Bridget Fonger, relationship expert and author of Superhero of Love: Heal Your Broken Heart & Then Go Save the World, tells Bustle. "But before you try to express that anger, you will want to get to a place of power."
According to Fonger, anger can be "disempowering." Just think about it. When someone is coming at you with angry accusations, the natural reaction is to defend yourself. From there, it can escalate into a fight you never wanted to get into.
But if you want to avoid the fight that usually accompanies an expression of anger, there is one very important thing to keep in mind. Expressing your anger is not about placing blame. It has nothing to do with your partner, but everything to do with you and how you're feeling. It's similar to telling your partner that you're feeling sad or happy.
"If we handle anger in our relationships by first taking full responsibility for our reactions, we can come to the other side of conflict with even more intimacy," Fonger says.
You should always feel comfortable expressing how you feel to your partner. But since anger can put the other person on the defense, it's not the easiest emotion to express. So here's the best way to do it without pushing your partner away, according to experts.