Here's How Everyone Is Finding Their Museum Painting Lookalikes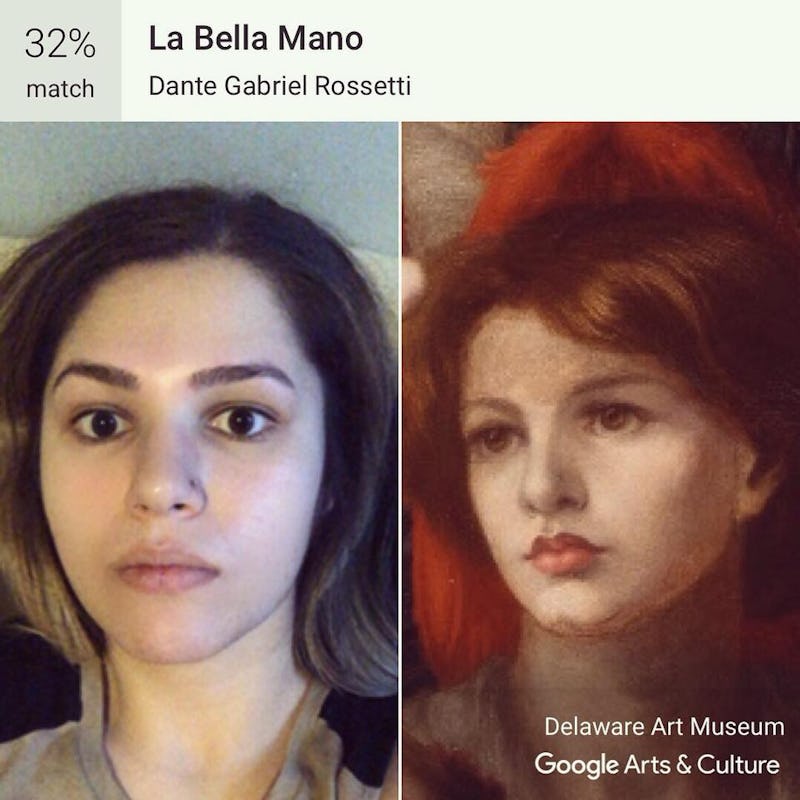 Tanya Ghahremani/Bustle
Just like those six men in the bar last night, the Google Arts & Culture app thinks your face belongs in a museum. If you have Instagram and a working Internet connection, you've undoubtedly been wondering how to find your painting doppelganger so you, too, can pretend to be offended that the app thinks you look like Venus de Milo. Before we begin, though, a word of warning: Yes, you might be compared to a bodacious Baccarini babe, but Google may also inform you that you look just like one of Vincent van Gogh's "Potato Eaters." Prepare yourself accordingly.
According to Inverse, the Google Arts & Culture app and website launched in 2016. Created by the Google Cultural Institute, it allows you to "explore cultural treasures in extraordinary detail" with digital exhibitions and ultra-high resolution images of famous artworks. Recently, the app added a new function featuring a modern cultural institution: the selfie. When you snap a selfie using the feature, the app matches your face to a painting hanging in a museum somewhere in the world.
Unsurprisingly, the new feature exploded on social media as everyone and their mother posted their results. Some were super exciting. Others were... not.
Then again, you probably already knew that; the Arts & Culture lookalikes are everywhere on social media. Without further ado, allow me to walk you through the process of meeting your historical doppelganger.