Joe Sugg's Instagram Is THE Place For 'Strictly' Fans Looking For Show Secrets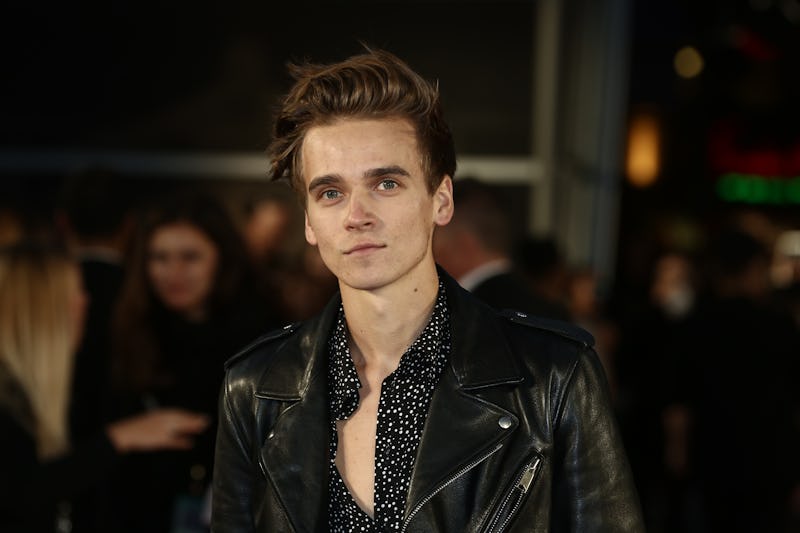 Grant Pollard/Invision/AP/Shutterstock
Joe Sugg may be a favourite on Strictly Come Dancing, but that doesn't compare to his celebrity status on social media. The bloke is a flippin' huge deal on the Internet. To put things into perspective, his most popular video on YouTube has scored him an eye-watering 21 million views. In other words, the number of people who have watched that single video is higher than the entire population of the Netherlands. Wild. But how do you follow Joe Sugg on Snapchat, YouTube, Instagram, and Twitter?
Well, to make following the social media guru a little easier, I've listed the details of every single one of his channels below. In case you're wondering what to expect, he posts a lot about Strictly, a fair amount about his famous sister Zoella, as well as hilarious reaction videos to whatever may be going on around him at the time.
Remember, the reason Sugg became famous in the first place is because he is such a legend on social media, so rest assured, you won't be disappointed when you check out his channels. So honestly, if you want to avoid a serious case of FOMO, I suggest you pay close attention to the information below and get following. This guy is brilliant.
YouTube
Username: ThatcherJoe
Following: 8.2 million subscribers (at the time of publication)
Although Sugg's got a pretty huge social media following in general, his YouTube fanbase is pretty unbelievable. With a whopping 8.2 million people tuning into his vlogs, he, his sister Zoella, and her boyfriend Alfie Deyes are pretty much YouTube's British royal family.
His videos are pretty light-hearted and fun, and he tends to post a lot of YouTube challenges, reaction videos, and shares stories about his life. One of my personal faves was a video he shared a few weeks ago about his Strictly experience. If you haven't watched it yet, go check it out.
Sugg also collaborates with other YouTubers including Conor Maynard, which are always fun to watch.
Instagram
Handle: @joe_sugg
Following: 5.7 million
If YouTube is where you get to see more of Sugg's goofy personality, his Instagram is where you start to appreciate just how incredible the man's life actually is. At the moment, it's currently packed with Strictly promo as he's still in the running to win the Glitter Ball trophy.
When he's not posting pics with his fellow competitors like Stacey Dooley however, he's usually publishing artsy photographs of himself, which I for one totally appreciate.
You're also likely to see pictures of the cool projects he's working on, which, for example, have recently included campaigns with the RSPCA and the Royal Air Force.
Snapchat
Username: thatcherjoe
Nobody's immune to the charms of a Snapchat filter, least of all Sugg. Many of his best snaps tend to feature the vlogger decked out in the platform's goofy filters, putting on a persona and doing spontaneous little bits to make his followers laugh.
Things have been known to get a little rowdy on his Snapchat, however. My personal favourite Joe Sugg announcement of all time was when he had to actually take to Twitter to clarify an incident with fellow YouTuber Caspar Lee on the platform. Let's just say, it all got a little naughty.
Twitter
Handle: @Joe_Sugg
Following: 5.53 million
Twitter doesn't really seem to be Sugg's main focus, but that makes total sense, given that it was YouTube that made him famous. Although he throws out the occasional funny quip like the one above, it seems like he tends to use it to promote his new YouTube videos when they drop on his channel and his more recent Strictly appearances.
It's also pretty heart-warming to see that he also uses it to reach out to his fans directly, as he's hosted a few Q&As on the platform in the past. And he's also not above making fun of himself and engaging in Twitter's wry meme culture.
Take it from me, if you haven't check out Sugg on social media yet, then do it now. You've got all the info you need after reading this, so there's no excuse not to get involved. You won't regret it.