Here's How To Get A Better Sleep Routine In 3 Days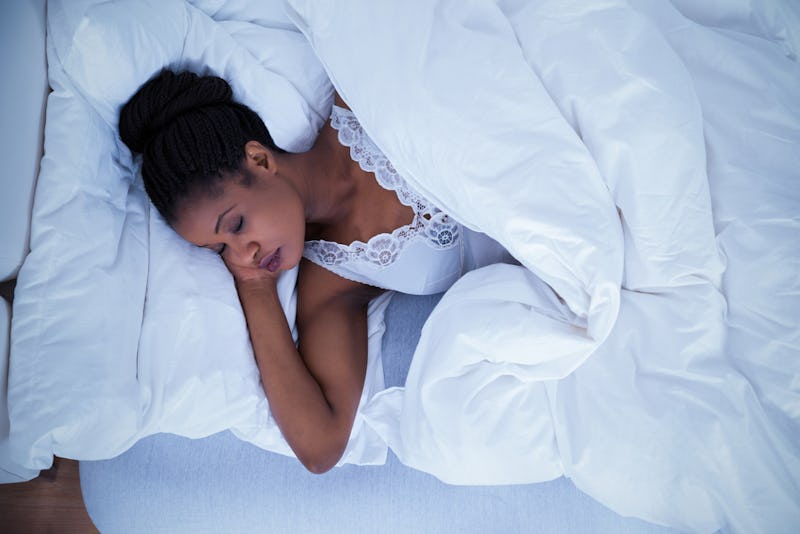 Andrey Popov/Shutterstock
Sleep can be amazing — particularly if you've been pulling all-nighters lately — but if you're experiencing some problems with getting shut-eye lately, you may need to get a better sleep routine. There are many potential reasons that your sleep may be disturbed or non-existent, experts tell Bustle, and many of them start with how you wind down at night.
"There are physiologic factors involved, such as presence of sleep apnea, restless leg syndrome, circadian rhythm disorders, and others," Dr. Vernon Williams, MD, a sports neurologist and founder of the Center for Sports Neurology and Pain Medicine at Cedars-Sinai Kerlan-Jobe Institute in Los Angeles, tells Bustle. "There are work-related factors, such as early morning and overnight shifts, work-related travel, and jet-lag, and there are environmental factors, which individuals can adjust to improve their sleep efficiency." Whether you're experiencing the side effects of some significant change in your life, or are trying to sleep in an environment that isn't conducive to deep rest, you can improve your sleep routine — in as little as three days.
Sleep isn't just for returning your energy. "Sleep is a critical time for overall body healing, regulation, and restoration," Dr. Williams tells Bustle. "Disordered sleep can affect blood pressure, heart rate, mental status, hormonal and immunological function, as well as a host of other critical aspects of our normal physiology." Sleep problems aren't something to be pushed under the rug — so here's how to quickly improve your sleep routine.