Grab ColourPop X Hello Kitty While It's On Sale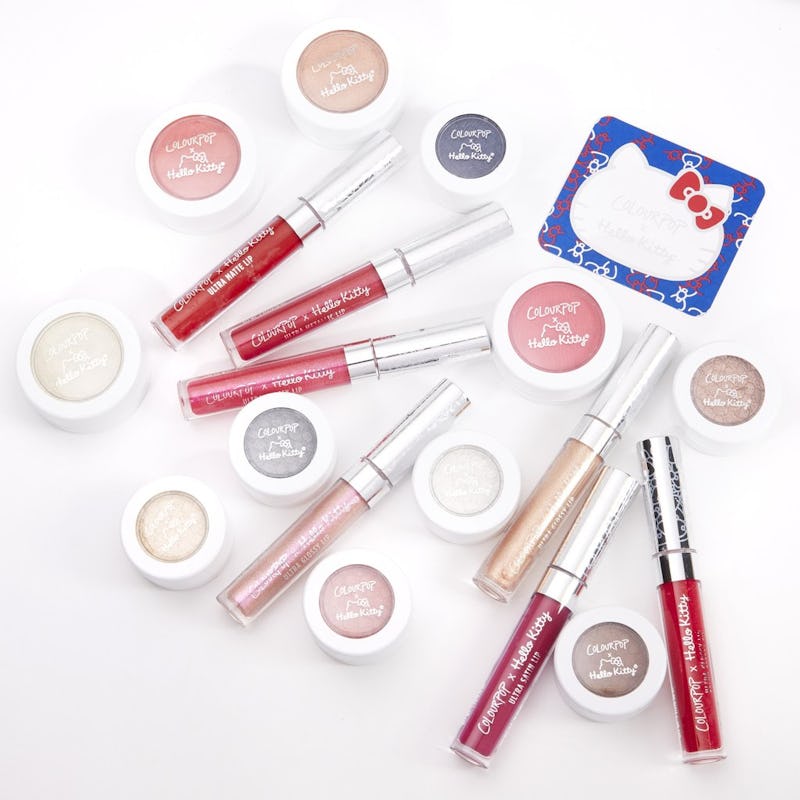 Courtesy ColourPop Cosmetics
This brand has become quite popular for their super affordable prices, but they're also known for dropping surprise sales, because, hey, when it comes to saving you money on your beauty addiction — that's what they do best. Find out how to get a discount on ColourPop X Hello Kitty products just in time to make your weekend that much better.
According to the brand's social media accounts, when you shop from their Hello Kitty Collection and use the code "hellocolourpop," you'll receive $5 off your order. There's no word on exactly how long this money-saving opportunity will last, so you better act quickly if you're wanting to add to your makeup collection and keep your wallet padded at the same time.
Several Hello Kitty items are out of stock on the site. For instance, the makeup bag, Ultra Metallic Lip and School Is Fun highlighter is no longer available to shop, but that still leaves plenty of lippies, eyeshadows and more to add to your cart. This is a limited edition collection, so these adorable goods won't be here forever. There's no way you'd want to miss out on a collection this cute, and the fact that you can get it and save some cash while you're at it only makes this purchase even sweeter.
Saving five bucks and getting to shop ColourPop at the same time? Don't mind if I do!
What a pleasant surprise indeed!
Weekend plans? Making some very important decisions regarding makeup.
Coin Purse Blush, $8, ColourPop Cosmetics
Rack up on bright pinks just in time to upgrade your spring beauty routine.
Ultra Matte Lip in Milk Bottle, $6, ColourPop Cosmetics
The shades in this line-up are absolutely beautiful.
Puroland Mini Kit, $18, ColourPop Cosmetics
If you can't choose just one favorite lippie, go ahead and purchase a set for just $13, thanks to the promo code.
You can buy all this and more when you head over to the ColourPop site now. Don't forget to enter hellocolourpop to save some dough!