Get ColourPop's Mili Eyeshadow For Free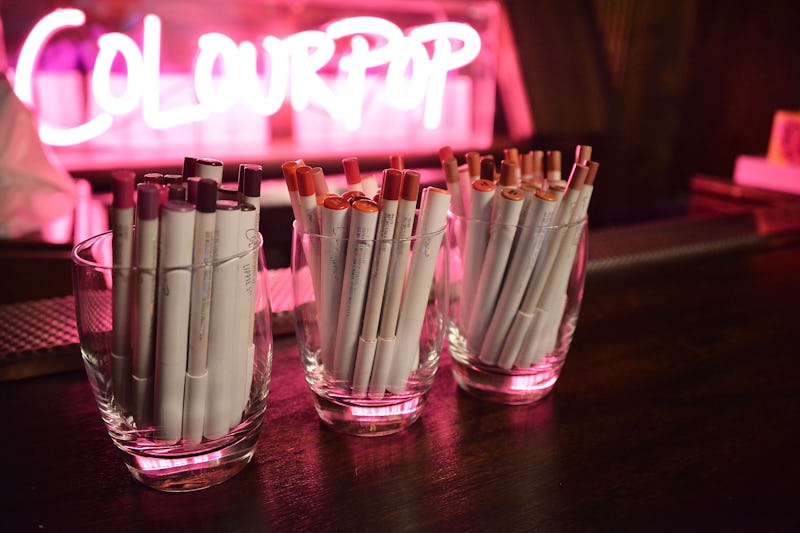 Araya Diaz/Getty Images Entertainment/Getty Images
ColourPop's place as one of the cosmetics industry's leading, affordable brands isn't really up for debate — at least now that they have hit one million likes on Facebook. To celebrate, ColourPop's new Milli eyeshadow is free if you know how to take advantage of the promo. You definitely don't want to miss out on this shade, either, because it's completely stunning.
How did the promo to get a pan of Milli start? The brand began teasing a surprise for fans who liked their page on Facebook, and when they hit one million likes, the eyeshadow shade Milli made its debut, and it's a fabulous member of ColourPop's new pressed powders. The gorgeous metallic bronze gold works incredibly well with tons of the other pressed powder in the brand's new range, and because of them hitting 1 million likes, it can be yours free.
To snag Milli at no cost, all you need to do is head over to the ColourPop website, add $10 worth of products to your cart, and you'll qualify to get Milli free. At checkout, enter code "thanksamillion" and you'll get Milli free. Plus with the incredible prices at ColourPop, you could get a full two lippie stix for the $10 it takes to snag Milli free.
It's really so simple.
Even in the pan, the shade is a can't miss addition to the ColourPop family.
When it's swatched, it's somehow even more gorgeous, and some fans have already seen it up close.
According to TrendMood, it's ColourPop founder Laura's favorite shade, and it's clear why.
If you want to snag Milli, head over to the ColourPop website, add $10 of products to your cart, enter the promo, and you're done. One gorgeous bronze gold shadow is all yours.