Here Are The Brow Products Kylie Loves To Use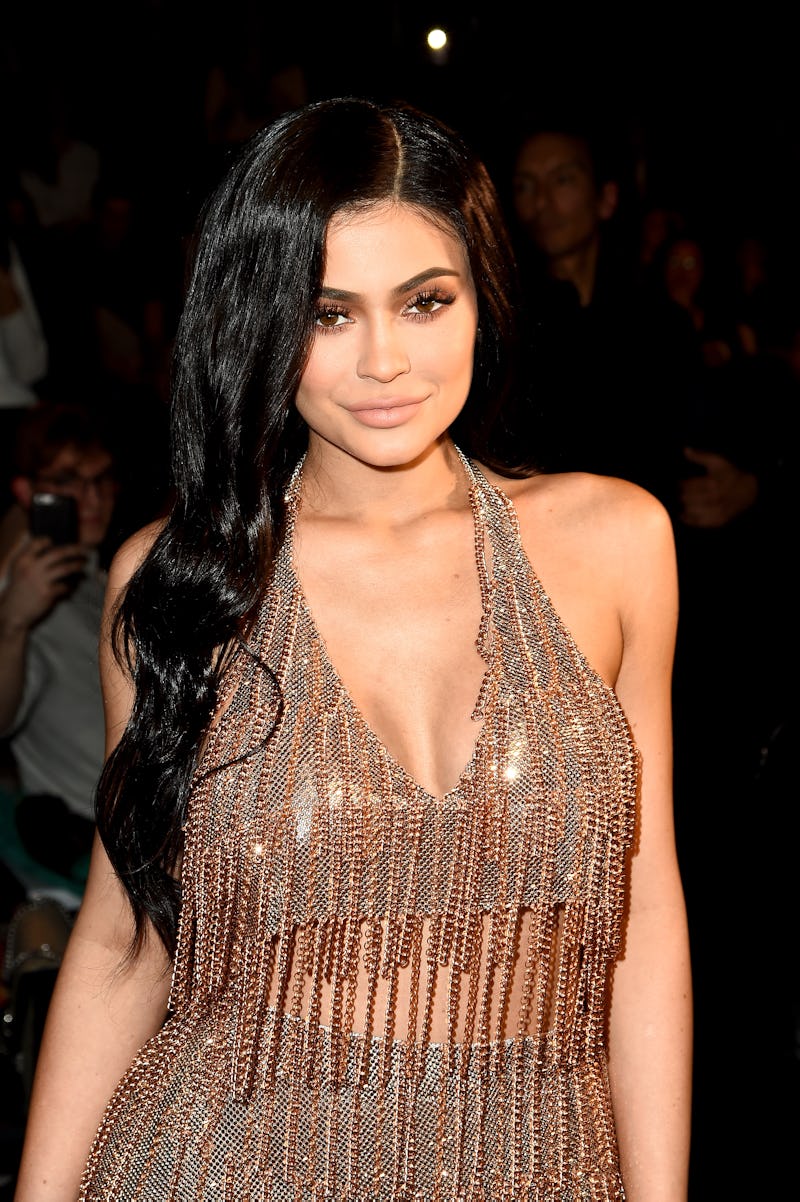 Nicholas Hunt/Getty Images Entertainment/Getty Images
Kylie Jenner's makeup game may just be her most well-known feature. After all, she is the creator and leader of the mega-successful Kylie Cosmetics empire. Makeup is kind of her thing. Now, she's letting fans know how to get that iconic Kylie Jenner brow. While her matte lip looks may be her signature, I'd argue that her brows are a close second. With their high arch and wispy, natural look, they're definitely enviable, and she's now sharing the secret on how they always look so perfectly done.
The Jenner and Kardashian clan is known, at least in part, for their brows because of who does them. Anastasia Soare of Anastasia Beverly Hills has been the family's go-to guru for brows for some time now, and it shows. Kim Kardashian has even had Soare on her website showing how to get those gorgeously arched brows perfected. Now, Kylie Jenner is joining the party and showing her fans what she uses to get her brows.
While Jenner is giving product recommendations and not a tutorial, she's not exactly shy about showing fans how she achieves the shape of her arch. Head over to her website, and you'll see tons of makeup tutorials that feature makeup artist perfecting her brow game.
What products does Jenner recommend to get great brows?
1. Anastasia Brow Wiz
Anastasia Beverly Hills Brow Wiz, $21, Nordstrom
This is Jenner's go-to.
2. L'Oreal Paris Brow Stylist Definer
L'Oreal Paris Brow Stylist Definer, $7, Amazon
This drug store alternative is perfect.
3. NARS Brow Perfector
Nars Brow Perfector, $24, Nordstrom
If you want to splurge, NARS is a great option.
If you've been wanting to update your arch routine to get those iconic Kylie Jenner brows, she's just given you the way how. For the rest of her recommendations, head over to her website and enjoy getting a gorgeous brow.