If You Want To Improve Your Instagram Game, These Experts Can Show You How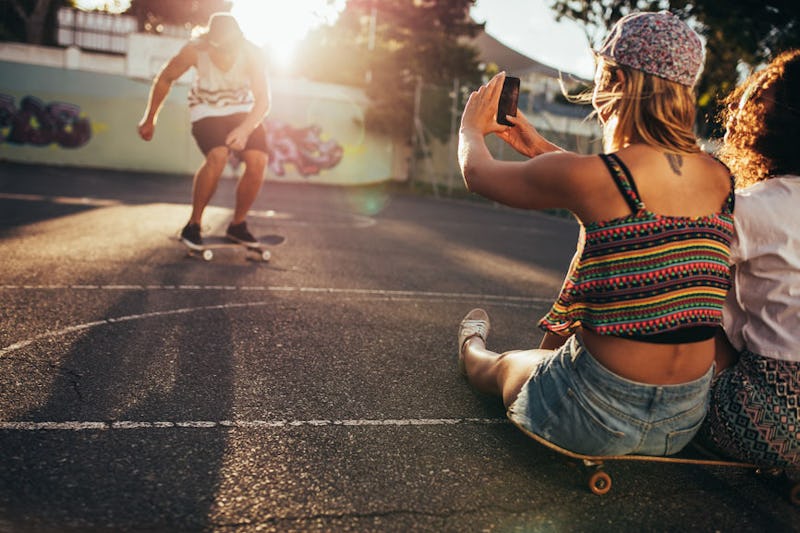 Jacob Ammentorp Lund/Stocksy
Social media has become an essential aspect of our day-to-day lives, and the most popular apps including the likes of Instagram have birthed an entire generation of creators and influencers. These users, which range from fitness experts to beauty gurus, have perfected the art of utilising their chosen platform and forged hugely successful careers in their chosen fields. Thanks to Instagram's upcoming IGTV Academy London event, young people have the opportunity to gain significant insight into what it takes to become a successful Insta creator, so here's how to get tickets to the IGTV Academy London.
The three-day event offers lucky attendees a series of valuable workshops which aim to develop the social media and business skills necessary to become the IGTV creators of tomorrow. The IGTV Academy is a unique learning space where young people can be inspired by, and learn from some of the most successful Instagram Creators. Each workshop will be hosted by expert creators who hail from industries including music, sport, comedy, beauty, and presenting, each of whom will share insider tips and reveal their own valuable knowledge on how they effectively bring their profession to life. The academy will take place in Shoreditch, London and run between 23 - 25 October. Each workshop is completely free and will run for four hours, taking place between 9am - 1pm. If you'd like to sign up and take part you can easily do so on the IGTV Academy website.
Those looking to break into the Instagram comedy scene can look forward to workshops which teach how to properly structure and execute viral content, as well as learn skills in both comedy writing, filming and production. If the make-up market is what grabs your attention, then you'll be in no shortage of insight into this particular field. Make-up expert and Instagram star Abby Roberts will teach an IGTV Academy London workshop, the theme of which will centre around spooky SFX make-up, a more than appropriate theme considering Halloween is right around the corner.
Visiting from the world of sport is street footballer, London Panna Champion and Tango League GLOBAL MVP Winner, Jack Downer. Jack will be showing attendees how to perfectly capture moving images, specifically for the IGTV frame, using only their smartphones. The second sport-related workshop will be headlined by the UK's most followed sport Instagram channel, SPORF, who will assist workshop attendees in creating bespoke football content that is designed solely for mobile.
If the innovation behind music videos sounds like something you'd like to explore, you're in luck because Matthew Walker, who has directed videos for artists including Skepta, Wretch 32 and Tom Grennan, will be sharing his editing tricks of the trade and will outline how to achieve professional shooting styles on a mobile phone. Sounds like a dream to me.
With that line-up, it's probably best to sign up sooner rather than later.
Update: This article previously stated that Michaela Coel and Ellie Addis were confirmed for IGTV's workshop. Instagram have now announced that they will no longer be participating in the event.