People Are Sharing What They Say When They're Unprepared For A Meeting & It's Actually Genius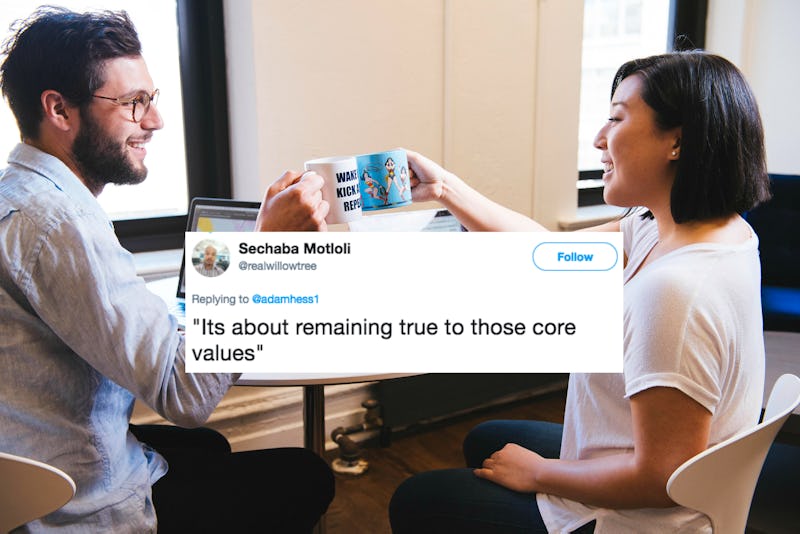 BDG Media, Inc.
We've all had this moment: it's a Friday afternoon and you're 45 minutes into your hour-long team meeting. From the corner of your eye you can spot a hint of sunshine and blue sky from outside the window, while you remain trapped on the other side of the concrete wall, held hostage. You can practically taste the sweet freedom of the weekend, so much so that you completely zone out for the last 15 minutes. You come to, just as your manager is asking your opinion. On what? You're not entirely sure. But don't worry, Twitter has you covered: users have taken to the social media platform to share how they handle a meeting when they have absolutely nothing to add.
I've been there more than once. I remember sitting in my first ever production meeting, and having absolutely no clue what anyone was talking about. I felt completely out of place: I kept trying to follow the conversation and getting side tracked. Without realizing it, my mind dozed off, until I was abruptly yanked out of my daze by a superior, asking for my two cents. Unsure what we were even discussing, I cleared my throat, mustered up all of my confidence, and declared, "That could potentially be problematic." It worked like a charm.
Check out the following tweets for more pro-tips on how to recover in a meeting — if they don't help you out, they'll at the very least make you laugh.