7 Ways To Avoid Having A First Date That Feels Like A Job Interview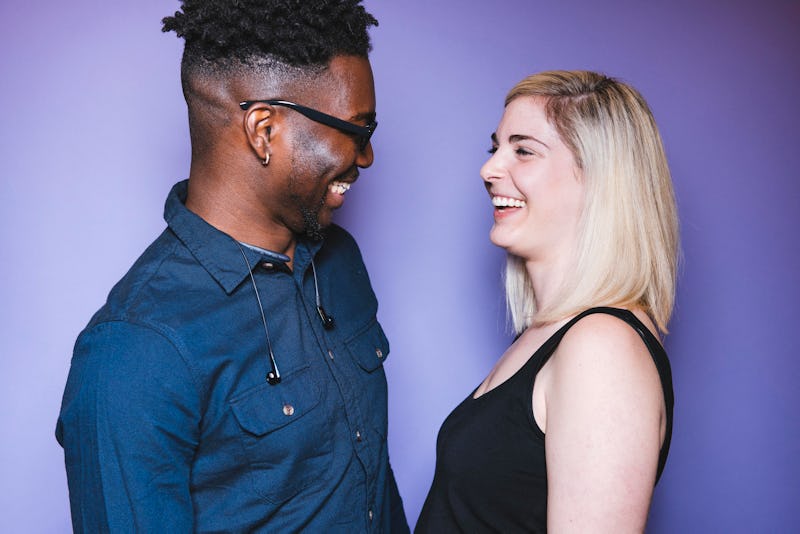 BDG Media, Inc.
So you're meeting an internet stranger in a bar and, naturally, you want to gauge right away if they could be a serial killer. Maybe the dude in question posted only one Tinder picture wherein his eyes were visible, and that single shot betrayed a sort of emotional dead zone; maybe the woman you've been chatting with keeps bringing the conversation back to unsolved murders and the different kinds of knots she can tie (sounds like a keeper, tbh). Maybe you want to just very quickly pin down whether or not this stranger is danger, so you hit them with a bunch of rapid-fire questions to establish a context, a background, a few opportunities to fact-check the information they've previously divulged over text. But before you know it, the first date starts feeling like an interview, or a quiz, and your date seems miffed.
Your desire to avoid stranger danger is not misplaced, but many people aren't going to like or appreciate the feeling of being interrogated — especially by someone they've just met. It can feel invasive, stressful, and wholly antithetical to the natural flow of a first conversation, but so many of us do it when we're excited or nervous. If you're looking for love or even just sex, though, you don't want to drive away prime candidates.
"One of the most common complaints I get after a first date is that it felt like a job interview," Lori Salkin, SawYouatSinai Senior Matchmaker and Dating Coach, tells Bustle. "Question after question, almost a total interrogation. Leaving no room for chemistry or romance."
None of us wants to make the first impression of having not even a modicum of chill, and probably each of us would prefer not to feel backed into a corner when we still have three quarters of our beer to finish. So here's how experts say you can make a first date feel less like a quiz.