How You Can Help Victims Of The Most Destructive Wildfire In California's History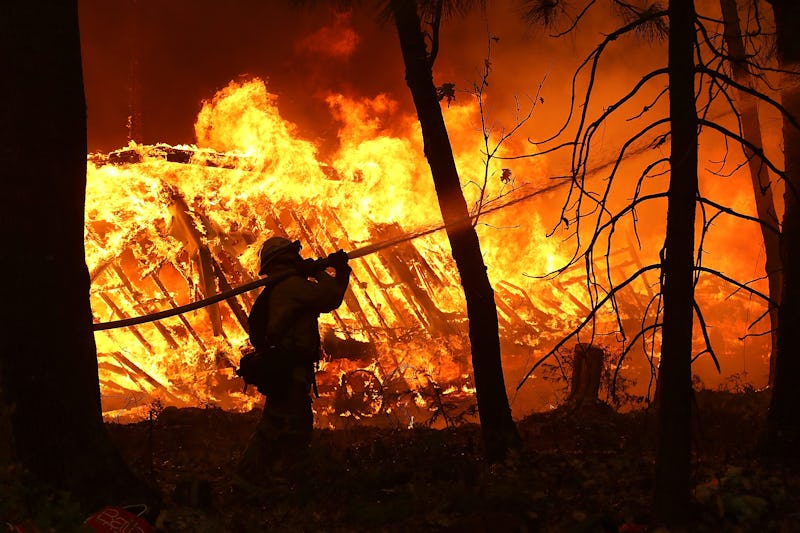 Justin Sullivan/Getty Images News/Getty Images
The Camp Fire wildfire in northern California has killed at least 23 people, according to The Washington Post, making it the deadliest fire since 1991 — and the most destructive in California history. If you're wondering how to help Butte County wildfire victims, there are several options, whether you're located nearby or not.
By Saturday, according to the Post, the fire had burned over 7,000 structures. "This event was the worst-case scenario," Butte County Sheriff Kory L. Honea told the newspaper. "It's the event that we have feared for a long time." On Sunday afternoon, over 100 people were unaccounted for, according to a local CBS affiliate, and at least five search crews had been deployed to help find those who were missing in the town of Paradise, alone. A spokesperson from the California Department of Forestry and Fire Protection said that fighting the fire had already cost over $8 million.
When it comes to helping victims of the fire, there are both volunteer and donation options available. There has so far been at least one relief fund created for the sole purpose of assisting with the Camp Fire, and a number of national organizations were also deployed to the area, such as the Red Cross. In such a devastating situation, every bit can truly help.