7 Concrete Ways You Can Help Slow Climate Change, Because Time Is Running Out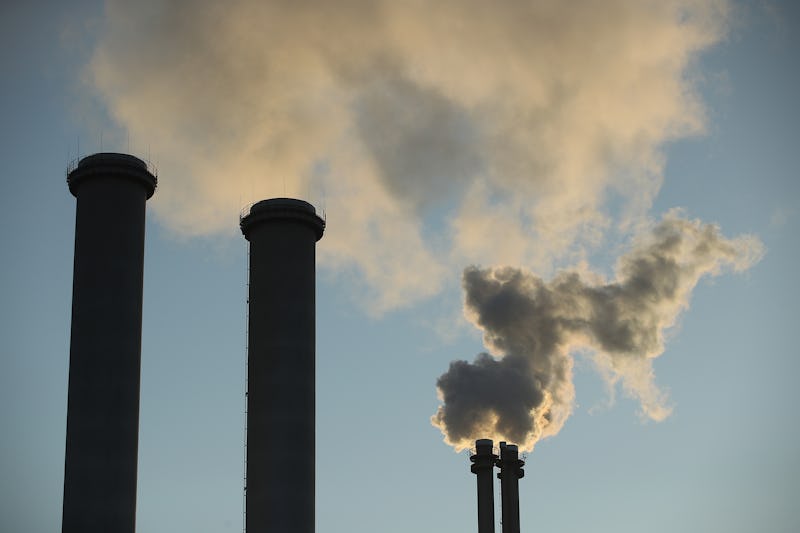 Sean Gallup/Getty Images News/Getty Images
A new report from the United Nations Intergovernmental Panel on Climate Change (IPCC) contained some bleak news for humanity: By 2030, global temperatures will be 1.5 degrees celsius higher than pre-industrial levels, putting hundreds of millions of people at risk of extreme drought, wildfires, floods, and food shortages by the year 2030. If that strikes you as alarming, here are some concrete ways you can help slow climate change in your day to day life.
Unfortunately, the IPCC's report is even more ominous than may look at a first glance. Although a 1.5 degree celsius increase in global temperatures would be catastrophic, it's also something of a best-case scenario. Global net carbon dioxide emissions would have to reach net zero in 2050 in order to avoid an even bigger increase in global temperatures.
"This is concerning because we know there are so many more problems if we exceed 1.5 degrees C global warming, including more heatwaves and hot summers, greater sea level rise, and, for many parts of the world, worse droughts and rainfall extremes," said Andrew King, a lecturer in climate science at the University of Melbourne, in a statement. He added that "The window on keeping global warming below 1.5 degrees C is closing rapidly and the current emissions pledges made by signatories to the Paris Agreement do not add up to us achieving that goal."
Although reversing this trajectory will require large-scale efforts on the part of governments and corporations, there are also things that everyday folks can do to help stem the damage.