Here's What You Can Do For Endangered Species As Trump Rolls Back Protections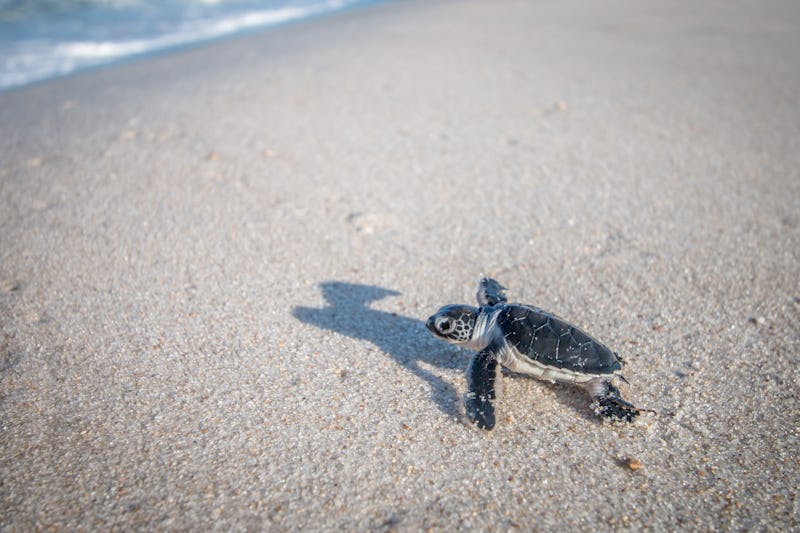 Shutterstock
In the midst of a climate crisis, the Trump administration announced on Aug. 12 that it will roll back protections for endangered species. Among other changes, Trump's rollbacks include reducing protections for newly threatened species and allowing federal authorities to consider the economic cost of protecting endangered species, according to the New York Times. With the potentially devastating impact this could have, environmentalists and concerned global citizens are left wondering how to help protect endangered species as the administration continues to chip away at environmental protections.
The Endangered Species Act was established in 1973 and was meant to serve as conservation guidelines for both the U.S. and other countries. It's also known as the main driving force for any and all wildlife protections within the country, according to Vox, being responsible for saving animals like the bald eagle and humpback whale. The Trump administration's plans, which were first introduced in the summer of 2018, include removing protections for threatened species, and disallowing officials from considering how their possible extinction could affect the climate, according to the Associated Press. It also lets officials factor in the economic cost of protecting a species, meaning that some species may not be protected if it's deemed too expensive.
Attorneys general pointed out that these changes would, in short, put wildlife at risk, according to USA Today. Overall, Trump's changes to the Endangered Species Act mean less protection for any species listed in the future, less protection for natural habitats, and less scientific supervision.
If you're one of the people worried about the effects these rollbacks will have on endangered species, you can take action into your own hands and help. Here are seven ways you can help protect endangered species near you.