Here's How You Can Help Syrian Children Today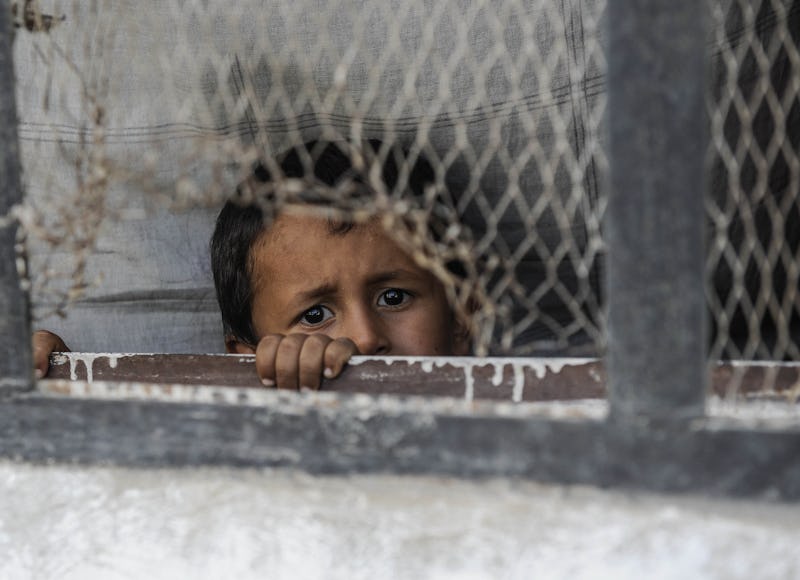 Defne Karadeniz/Getty Images News/Getty Images
When the lifeless body of three-year-old Alan Kurdi washed up on a Turkish beach in 2015, social media erupted. The child's family had been trying to escape Syria by packing into an inflatable boat to reach Canada, and Kurdi's image roused people worldwide to commit themselves to helping end violence in Syria. Since then, the atrocities have continued, and on Tuesday a chemical attack killed dozens of people — including children. The situation may seem hopeless, but there are many things you can do to help Syrian children, either those whose lives are at risk in the country, or those who have been displaced or are seeking refuge in other countries.
Since the Syrian Civil War began in 2011, the conflict has caused over 205,000 civilian deaths, 24,000 of which have been children, according to the UK-based non-governmental organization the Syrian Network for Human Rights. Many of these deaths have been caused by the violence itself, but others are the result of malnutrition, lack of access to medical attention, poor sanitation, and food scarcity. All of these consequences disproportionately affect children, who face a greater risk of being separated from their families and are more susceptible to physical and psychological distress.
Despite this, the U.S. government has recently stated that it will no longer seek to remove Syrian President Bashar al-Assad from power. Assad's administration denies involvement in the most recent chemical attack.
Government agents and humanitarian aid organizations are not the only ones who have the power to create change and help the millions of Syrians who are struggling to escape violence and persecution. There are a lot of things you can do to support survivors of the Syrian Civil War, from donating money to volunteering your time to organizations that work with Syrian refugees.