Here's How You Can Help Women In Alabama If You're Enraged By The Abortion Ban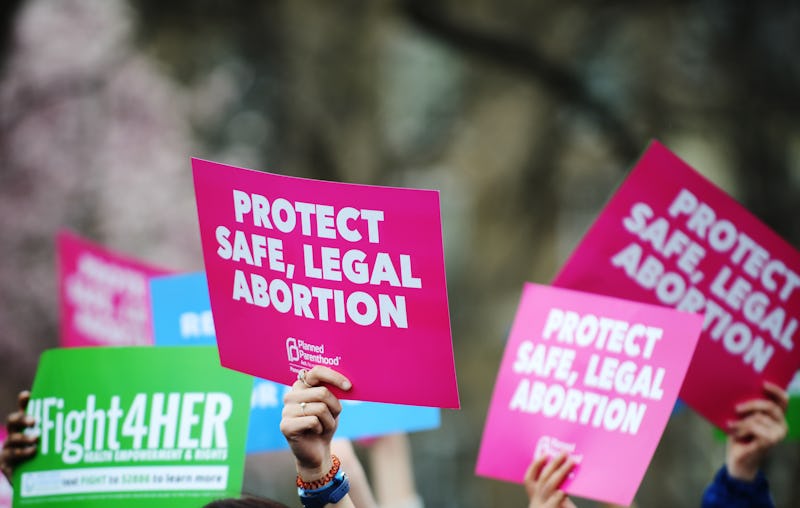 Astrid Riecken/Getty Images News/Getty Images
On Tuesday, Alabama's state Senate passed a bill that nearly completely bans abortions. If it becomes law, Alabama will have the country's most restrictive abortion legislation on the books. If you're wondering how to help women in Alabama as they face continued threats to their reproductive rights, the list below offers several ways that you can show your support for everyone affected by this bill — including women, non-binary individuals, and trans men, who all can become pregnant and potentially endure significant hardships as a result of this legislation.
As NPR noted, Alabama's bill makes it a crime for the state's doctors to perform abortions, except in cases where a mother's life is in significant danger or when a fetus has a deadly abnormality. There are no exceptions for cases of rape or incest, the outlet noted. According to the New York Times, the bill has already passed the state House and will now head to Republican Governor Kay Ivey for review. The paper noted that the governor hasn't yet indicated whether she will sign the bill, but many members of her party expect that she will support it.
As the governor considers the bill, there are many ways you can show you support for those who will be impacted by this legislation. If you wish to take a stand, be sure to do so ASAP, as time is of the essence.