11 Ways To Make Your Dog Feel Less Alone When You're At Work All Day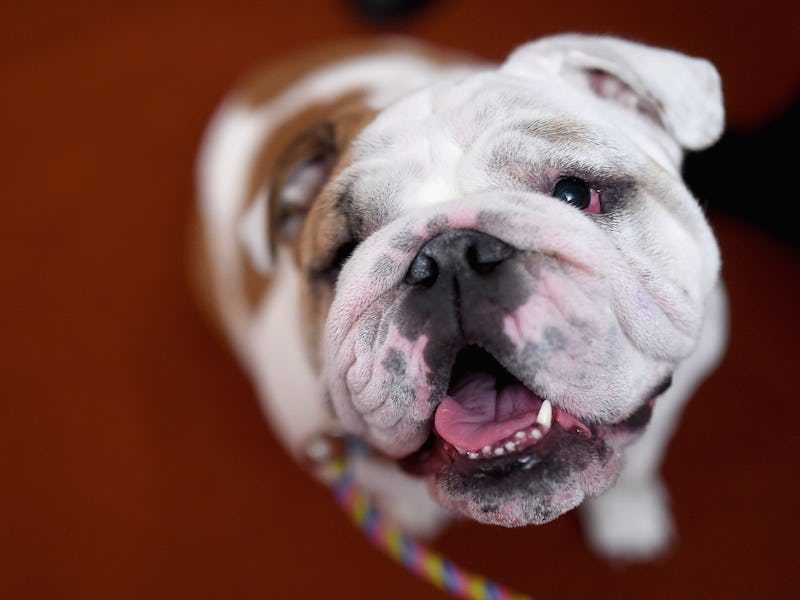 Jamie McCarthy/Getty Images Entertainment/Getty Images
It's one thing to leave your dog home alone when you've got a quick errand to run. It's a whole other situation when you leave your fur kiddo home for the eight hours or so while you're at work. But it's a pretty common scenario. Most dog owners know the feeling; it's hard not think about the little floofer being all alone basically all day. Are they lonely? Do they have to pee? Are they mad at you for being gone all the time? But the reality is you have to go to work, so how do you help your dog feel less lonely while you're at work all day?
Allison Stadd, vice president of Reach and Affinity for dog toy product company BARK, tells Bustle the company's team of more than 350 "expert dog people" has found that there are actually many ways you can reduce your dog's anxiety and keep them distracted while you're gone. Stadd says that researchers have found that playing Mozart has shown to reduce dogs' stress compared to the TV or radio.
Stadd also says you can decrease your pup's anxiety when you leave by acting like it's no big deal. Don't make a big to-do by saying big goodbyes; just put your shoes on and leave like it's no big thang, says Stadd. Or, if you want to make it a positive experience, give your kiddo a treat every time you walk out the door.
There are lots of ways to help your dog when you're gone at work all day, so here are a few more options to make your pooch more comfortable.