11 Hacks To Improve Your Concentration, According To Science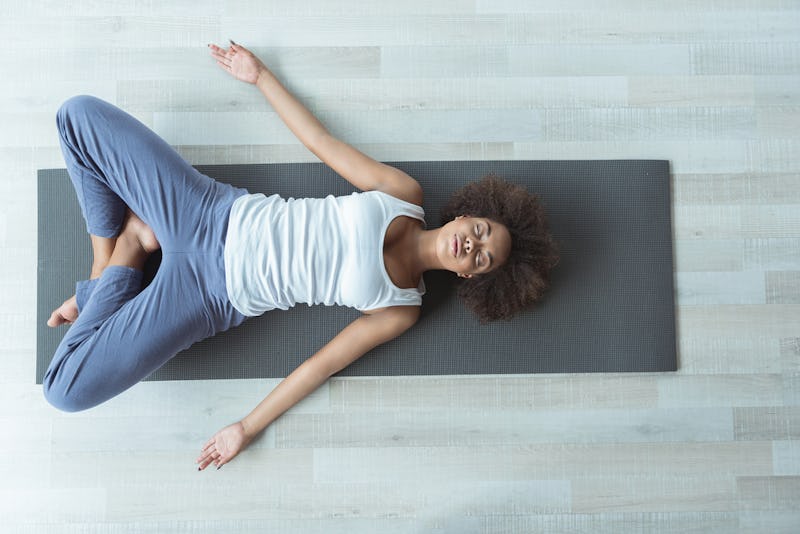 Olena Yacobchuk/Shutterstock
The ability to concentrate for a long span of time can have a lot of benefits — if you're absorbing large amounts of information, knocking an intensive work task out of the park, or pulling a four-hour stretch on a single project, chances are that you're using your focusing skills to do just that. But what about those days where all the words on your screen seem to blur together, or you keep refreshing your social media tab, or you keep zoning out of that all-important staff meeting? If that's the case more often than not, there are ways to train yourself to improve concentration and focus.
"The brain is a programmable computer," Dr. William R. Klemm, Senior Professor of Neuroscience at Texas A&M University, tells Bustle. And that means that if you're currently finding that your concentration level are faltering, you can train your brain to do better.
Concentration isn't just about maintaining tunnel vision on tasks. Focus, Dr. Klemm explains, helps the brain in two ways: it makes rigorous, sustained thinking easier, and it helps solidify memories. If you've ever had a long, difficult train of thought and needed to integrate many different ideas at once, your concentration has helped you keep on track without distractions. And when you learn something for the first time, explains Dr. Klemm, "you have to protect that information for a few minutes at least to give it a chance to set like cement. Any interruption that occurs during this set-up period, called consolidation, will erase the memory." Staying focused in that crucial period will keep your memory crisp and sharp.
If you've noticed that you're losing focus, experts tell Bustle that these hacks can help you keep your brain up to speed.