How To Join The 10 Actions Women's March Campaign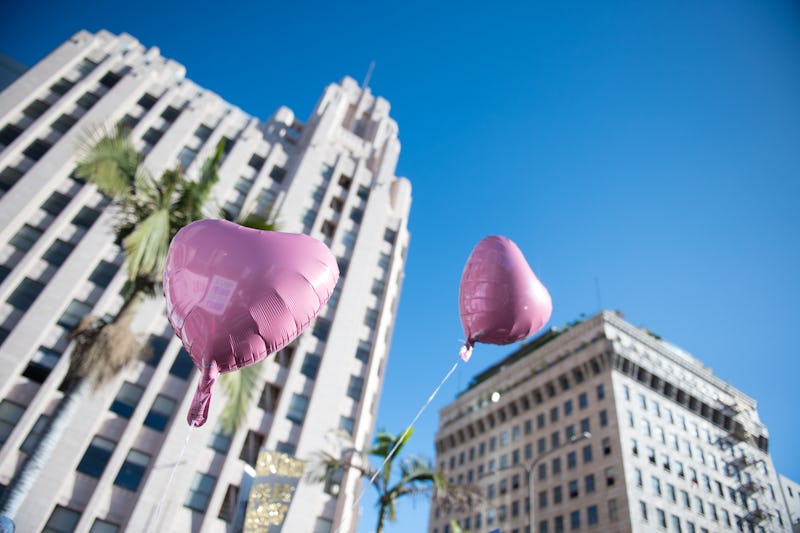 Emma McIntyre/Getty Images Entertainment/Getty Images
On Saturday, the Women's March on Washington was the event heard 'round the world. Millions of people, in the U.S. and abroad, stood together in city streets and public parks to loudly call for equality and justice, on the day after President Trump's inauguration in Washington, D.C. Crowds gathered for hours on Saturday, but the unity didn't end when they dispersed. To continue the activism, you can now join the Women's March 10 Actions campaign.
The new campaign, called 10 Actions for the First 100 Days, comes from the organizers of the official Women's March in Washington, D.C. On Sunday, the Women's March website was updated with a "thank you" message to supporters and a series of important next steps. Together, those next steps are the 10 Actions campaign.
Over the first 100 days of Trump's presidency, the campaign will propose 10 different actions that supporters can take to reinforce their message of women's empowerment. The first action is to write a postcard to your senator. To make it easy, the Women's March offers postcards that you can download and print on your own. Additionally, the Ink Cards app is offering free postcards to 10,000 people, according to the Women's March campaign page. The Women's March website also offers a convenient search tool for finding your senator's contact info.
Joining the campaign itself is easy, too: Just enter your name and contact info into a brief sign-up form here. Once your name is added to the campaign, you'll be notified of the next nine actions throughout the first part of Trump's presidency.
If the 10 Actions campaign sees even a fraction of the participation that Saturday's marches saw, then women across the country should be able to find some peace of mind. By many estimates, more than 2 million people joined women's marches around the world on Saturday, including some half a million people in D.C.
Marches took place in every U.S. state, including each state that sided with Trump in November's election. Marchers' messages lived on after the events subsided through a flood of celebratory newspaper front pages on Sunday morning.
There's no doubt that finding truth and female empowerment in Trump's presidency is likely to be a uphill battle. But the women's marches that took place on Saturday proved how much noise women and supporters can make when they organize together. The 10 Actions campaign provides an important next step to keep that organization going.