How To Decipher Between A Gut Feeling & Anxiety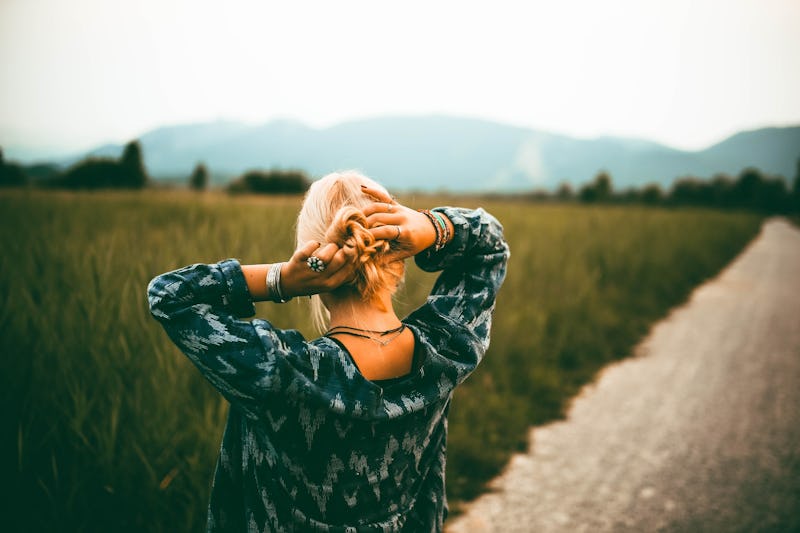 Pexels
When making a decision, it's hard to make a choice when you're torn about the pros and cons. During these moments, you might turn to your emotions, but sometimes it's hard to detect if there are signs you should follow your gut or just indicators that you're simply just scared of a decision because of anxiety. Our instincts are extremely powerful, but if you don't know how to read them, you might lead yourself down the wrong path.
"It is critical to be able to differentiate between fear and true unhappiness in order to experience fulfillment in your life," says Dr. Jennifer Gentile, Psy.D, M.M.H.S., a psychologist who treats patients virtually via telehealth app, LiveHealth Online, over email. "Going beyond your comfort zone allows you to grow and develop as a person. Although personal growth and development is good and important, this involves fear because you are venturing into the unknown. You need to be able to weed through the temporary discomfort so it does not control your life or interfere with your decision making. Overall, people tend to regret the things they didn't do rather than regret the things they did do."
The more you get in touch with how you're feeling, the easier it will be to make decisions that benefit you in the present and in the long run. Here are five signs you should follow your gut vs five times you're just feeling anxiety.