You Can Finally Make Ikea's Famous Swedish Meatballs At Home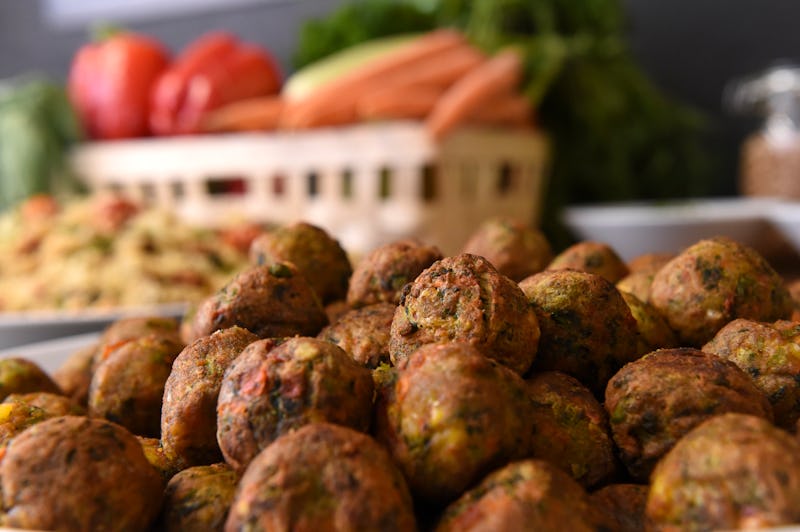 William Van Hecke/Corbis News/Getty Images
If you're anything like me, you've likely reached the part of quarantine where you're starting to reminisce about your favorite foods from "the outside." And if you were a frequent IKEA shopper, one of these outside foods is probably IKEA's iconic meatballs. Thanks to the furniture company, you no longer need to reminisce about the good ole days. IKEA released its famous meatballs recipe, so you can enjoy its saucy deliciousness even while sitting on your own furniture.
While IKEA stores (and their kitchens) remain closed due to coronavirus, the company is graciously opening up its recipe book to its customers, detailing a recipe for both its meatballs and the Swedish cream sauce that goes along with them. Though this recipe takes a little while to make, as well as a good amount of ingredients, the end product is totally worth it.
Even though you might not be able to visit your favorite furniture store, you'll at least get to bring its iconic meatballs home to you. And then if you're feeling super nostalgic, you could always hop onto IKEA.com and buy yourself a new dresser. Plus, trying new recipes is a great way to pass the time while in quarantine.