How To Make Your Couch More Comfortable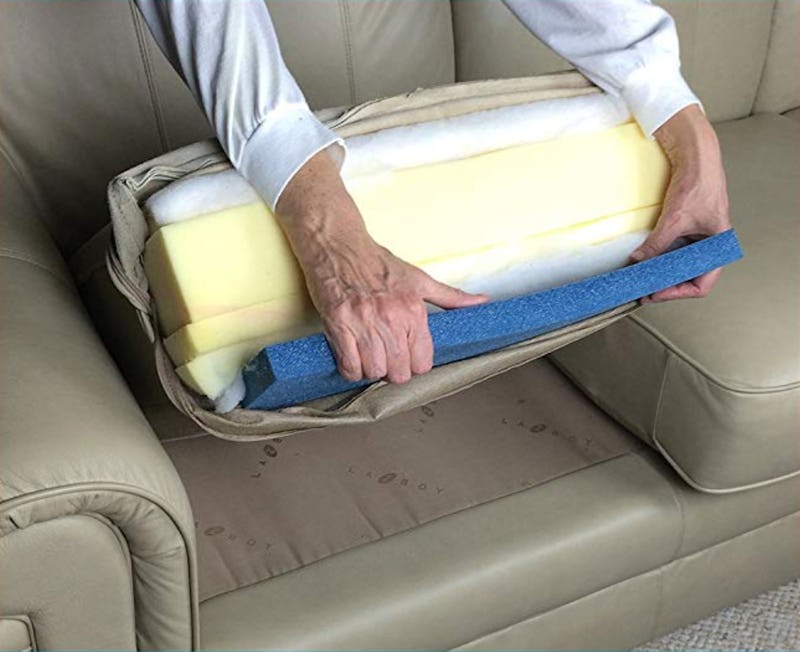 Amazon
A couch should be many things: stylish, big enough to seat friends and family, and, most importantly, comfortable. If you're wondering how to make your couch more comfortable, the key is to accessorize with items that make you more comfortable. While everyone might need different things to feel truly cozy on the sofa, below you'll find easy fixes that you can conveniently get on Amazon.
The one word that is probably on everyone's mind to describe a comfortable couch is "soft," but there are so many different kinds of accessories that can add more comfort to your couch besides soft blankets or pillows. First, if you are dealing with a couch that's past its prime, there are some cheap and easy steps you can take to fix those sagging cushions and improve support. And, once you've got your sofa feeling like new again, add a few pillows that will beg you to curl up on the couch, like one to elevate your feet and another that supports your hips, neck, and back. Finally, you should also consider adding genius organization solutions to your couch set-up. These little organization accessories will ensure that your remote, phone, and coffee (or wine!) is close by, so you never have to crawl out from under your cozy throw blanket.
So keep scrolling for 12 things that will instantly make your couch a more comfortable.