How To Make Your Own Nickelodeon Slime & Relive The Best Part Of The '90s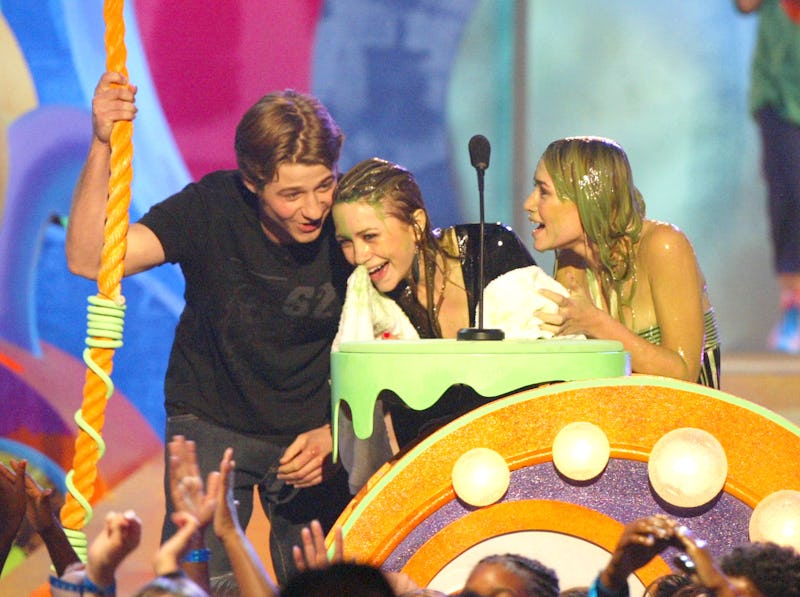 Getty Images / Kevin Winter / Staff
I didn't even know there were literally this many sorts of DIY recipes out there. I used to be a skeptic, that the bulk of my wildest '90s childhood dreams could never be relived. But I'm so glad I was wrong about this particular one: you can make your own Nickelodeon slime at home.
The BubblePOP Kids, a channel devoted to showing off all sorts of fun family-friendly toy videos for kids, have put together a step-by-step instructional video that every child — or adult with an active inner child — can follow easily. First, though, you have purchase this kit at your local Kohl's or Target — then let the sliming begin!
For those that need a refresher: slime has been around for ages, and Nickelodeon practically invented it in its pop cultural form today, according to NickSplat. The mushy substance debuted on the sketch comedy showYou Can't Do That On Television, which ran from 1979 to 1990.
"Sliming" became popular as the substance was typically dumped on a person's head to humiliate them or congratulate them (on You Can't Do That On Television, it came about from people saying, "I don't know"). Later, according to NickSplat, it became a staple on every messy game show on Nickelodeon, and became well-known at its awards show the Kids' Choice Awards.
The slime on TV is a mix of vanilla pudding, apple sauce, green food coloring and oatmeal, so it differs from the kind used in the video. Nevertheless, this is going to be a great stressbuster for us older kids!
It's so, so easy to make. Watch the 18 minute how-to video, and read on for a step by step: