7 Ways To Make Your Relationship Less Codependent & More Interdependent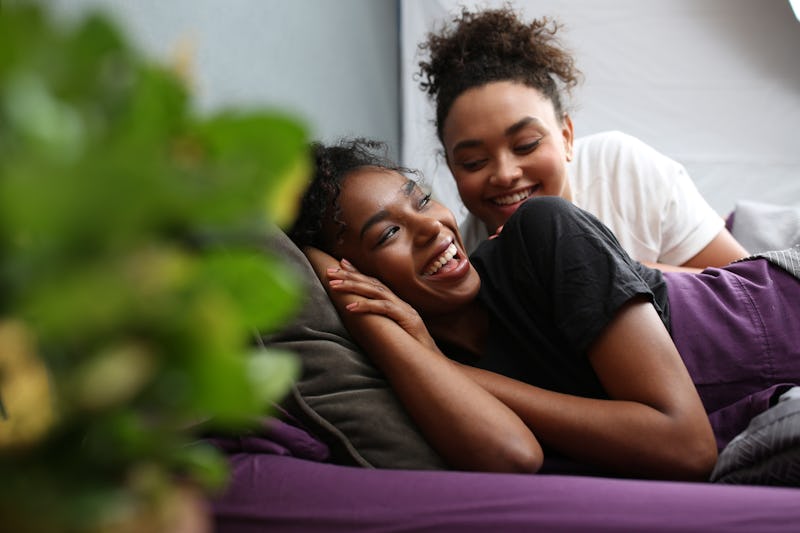 BDG Media, Inc.
Being codependent in your relationship is just toxic in nature. According to experts, the best kind of relationship dynamic you can have is interdependence. If you feel like you and your partner rely on each other too heavily, there are ways to create a more healthy attachment in your relationship.
As couples therapist Amy Bishop, M.S., tells Bustle, the definition of codependency varies among professionals. "But I define codependency in relationships as being overly preoccupied with your partner to the point of losing your own sense of who you are and what you need," she says. Ultimately, this stems from a place of fear that your partner will leave. It's a very "one directional" relationship, where the needs of one partner gets met more than the other.
Partners in an interdependent, or secure relationship, put the relationship first. Not their partner. "They live by mutually agreed-upon rules, that ultimately are good for each individual too," Bishop says. They have identities outside the relationship, but will never do anything that will hurt the relationship.
It's a dynamic that's healthy, but may require some work to get there. So here are some habits you should consider adapting if you want to make your relationship more interdependent and less codependent, according to experts.