9 Expert-Recommended Tips To Deal With Body Image Issues Over The Holidays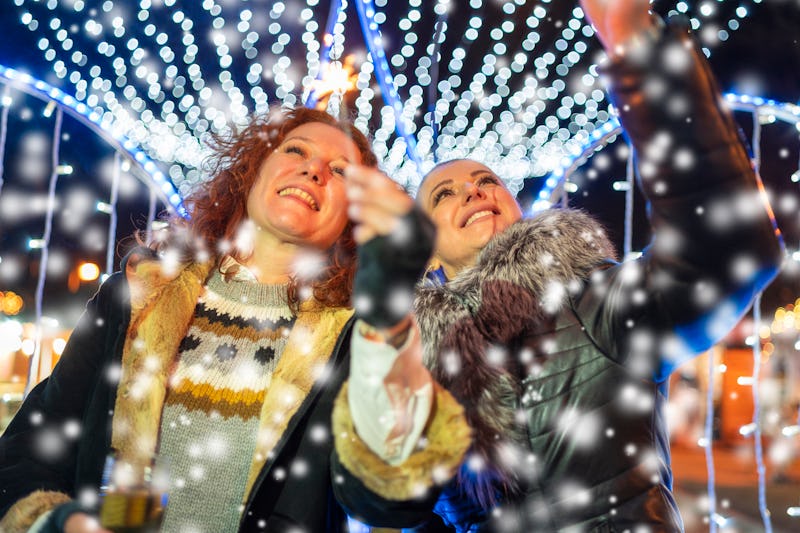 taseffski/E+/Getty Images
While no time of year is inherently body positive, the holidays can be a particularly tough time if you struggle with your body image. With so many social events — plus exposure to possibly judgmental family members — many people find the holiday season to be a challenging one. Experts suggest going into the most intense part of the holiday season with a plan can help you preserve your feelings of self-love. That way, you'll be prepared for unexpected curveballs, and come away feeling supported.
It's important to remember that you're not alone; many people find this time of year hard for the same reason. Singer Sam Smith posted about struggling with self-esteem during the holiday season on Instagram in December, writing, "This time of year always triggers tricky body image issues with me. ... Let's make sure we remind our bodies during this time that no matter what weight we are, we are deserving of love and acceptance." The comments showed that thousands feel the same way.
If you're experiencing body image struggles for the first time, there are many resources to help you and those around you, according to experts. "For anyone open to learning about how various forms of oppression perpetuate body shame, and how to love all bodies, a good place to start is The Body Is Not An Apology," Dr. Jessica Vechakul, a psychotherapist, tells Bustle.
Here are nine ways to get through the holiday season feeling good: