7 Things I Do To Help My Travel Anxiety That Actually Work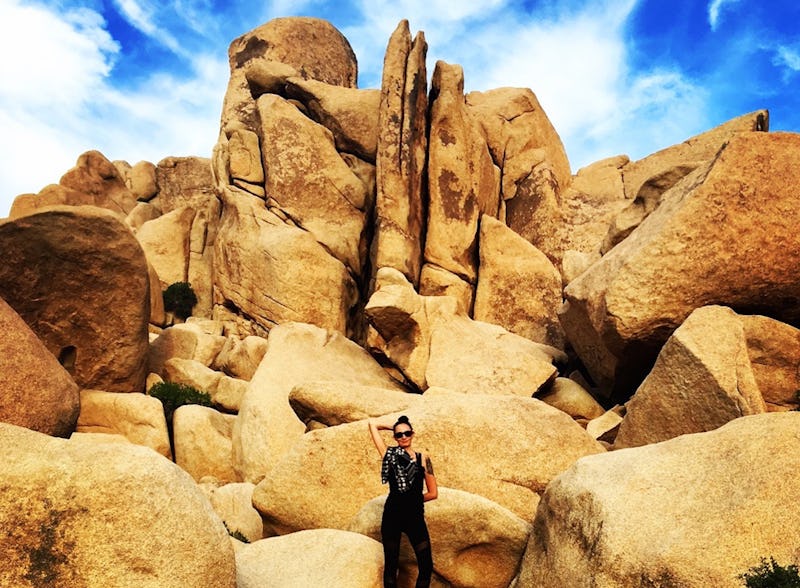 Courtesy of Brandi Neal
My anxiety starts a few days before I take a trip, and it has nothing to do with being afraid the plane is going to crash. Because I actually do like to travel, there are things I do to help manage my travel anxiety. While going on a trip induces excitement in some people, even the idea of traveling creates, for me, a sense of impending doom, and it makes me feel super ungrounded. I have always done a fair amount of traveling for work, and I know I am privileged to be able to go places like Turkey, France, or Tahiti on someone else's dime.
I'm grateful for these opportunities, and I sometimes beat myself up for not enjoying them as much as my roommate, a fellow travel writer, who is able to jump from one trip to the next with ease. She never seems to get jet lagged. She flies a red eye and goes straight to her day job when she gets off the plane. Me? Travels wrecks me in a way it's taken me years to understand.
Being in a new place where I don't always speak the language sometimes makes me feel like I'm disappearing, and I almost always end up crying, especially when I'm tired. Basically, I'd be a terrible rock star who has to fly to a new city every day then go on stage that night. It turns out I'm not the only one. "Some people also develop a fear of being in a place so far from home, because their home is their source of comfort and stress relief," the Calm Clinic explained on its website. "The idea of leaving their home for an extended period of time then becomes very stressful." Same? Here's how I make traveling a little less anxiety inducing, because there's a lot to see out there and I don't want my anxiety to hold me back.