7 Ways To Feel Less Sleepy Immediately After Waking Up In The Morning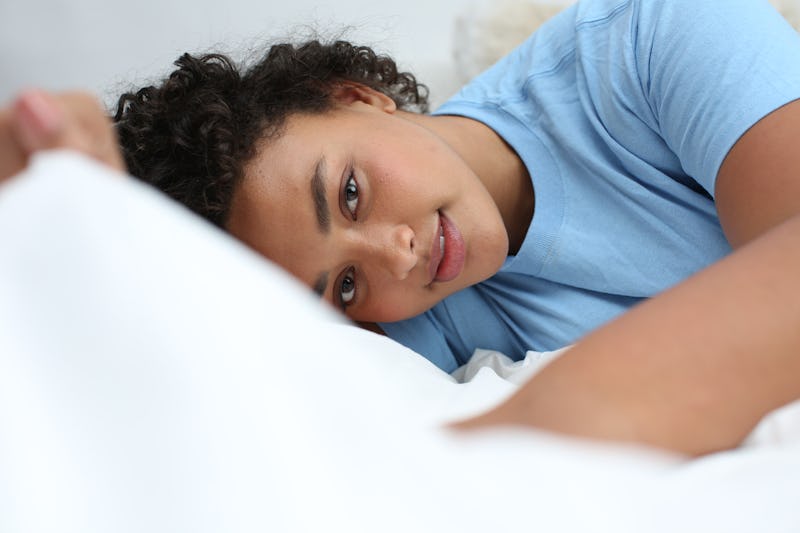 Ashley Batz/Bustle
If you're someone who always wakes up feeling tired and groggy in the morning, you may be feeling the effects of sleep inertia. The good news is, overcoming sleep inertia is pretty easy. According to experts, it's all about making slight adjustments to your bedtime and morning routine.
"Sleep inertia is the overwhelming feeling of sleepiness which makes it nearly impossible to get out of bed," clinical psychologist and sleep doctor Dr. Michael Breus, tells Bustle. "It seems to happen for a few reasons, but the main theme here is that the person experiencing it usually wakes up in the middle of a sleep cycle." If you're in a deeper stage of sleep and you happen to wake up, sleep inertia can hit you pretty hard.
According to Martin Reed, a certified clinical sleep health expert (CCSH) and the founder of Insomnia Coach, the effects can last for up to an hour after waking up.
Although it can make getting out of bed feel like a major challenege, sleep inertia is pretty normal. "It happens even to 'good' sleepers," he says. So if you're tired of feeling so groggy when you wake up in the morning, here are some things you can do to overcome it.