You Need To Know How To Pronounce SZA's Name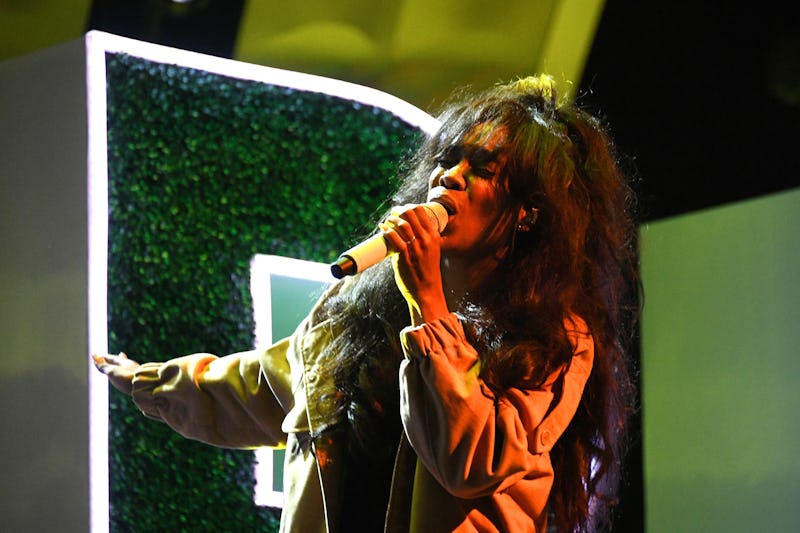 Dia Dipasupil/Getty Images Entertainment/Getty Images
Ctrl dropped to rapturous reviews, so, with the VMAs on the way, you might be looking forward to checking the charismatic singer out live. However, you might not know how to pronounce SZA's name, and that's important information. After all, it's not like you can dissect her performance with your best friends in person at your viewing party unless you actually know how her name is pronounced. And is anyone really going to take your thoughts on how "Supermodel" is a paean to dating in the age of Tinder and to the ease of acquiring "side chicks" seriously? Probably not, to be honest.
If your first pronunciation guess is simply spelling out those initials, then it was a really good move to double check this, because intuition wasn't on your side. Ess-zah? No dice. It's actually pronounced "sizza," or like that useful two-bladed household implement for cutting. You can even hear it at the beginning of the video below.
As for where her name came from, she opened up to Complex in 2013 about why her stage name is SZA, explaining it was taken "from the supreme alphabet" of the Nation of Gods and Earths (a movement founded by a former member of the Nation of Islam), which is a system of interpreting text from the original 120 Lessons.
She explained:
"Like, The RZA is Rulers, Zig-zag, Allah. You have rulers like sovereignty over one's self and the world around you. S is the supreme alphabet stands for savior but that didn't sit right with me so I switched it to either sovereign or savior however you feel."
Still, if you don't want to get that technical, but you really want to dazzle the other SZA newbie fans at your gathering, you could even drop her non-stage name casually into conversation: Solana Imani Rowe. Whichever way you slice it, you're now well equipped to hit that VMAs viewing party with maximum confidence.