Sustainably Vegan's 8 Simple Tips For Reducing Waste In Your Weekly Supermarket Shop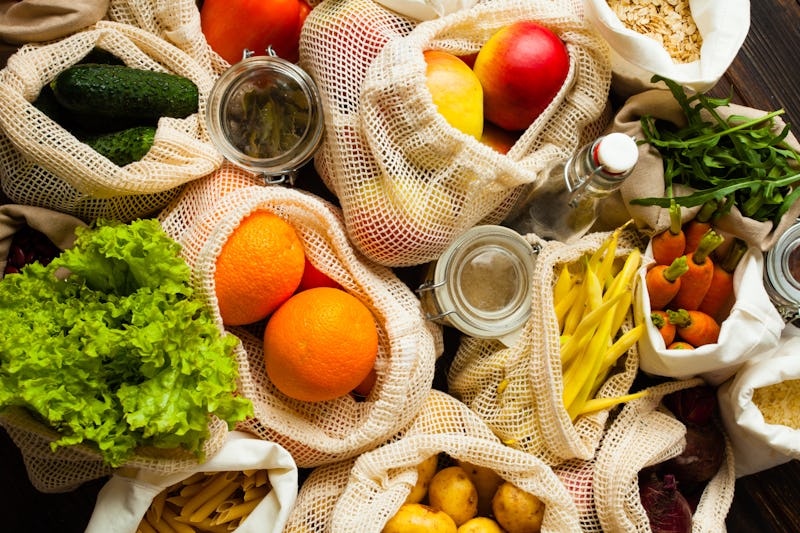 Shutterstock
My sustainable journey started six years ago when I first discovered videos on YouTube promoting an entirely plant-based diet that were so powerful that they made me rethink what I consumed and my view of the world. This diet and lifestyle was new to me and the community's excitement to try new things had such a profound effect on me that I was inspired to become vegan.
A few years later, a TED Talk discussing the issues surrounding the waste pandemic and growing plastic crisis profoundly changed my outlook and inspired me to start promoting an entirely different way of living; one where the earth and those living on the front lines of the waste crisis were not the ones that suffered from the lifestyle choices I was making.
I started my own YouTube channel, Sustainably Vegan, in 2014 as a way to share, educate, and connect with people across the world — and hopefully empower more people to make sustainable choices, like I had been inspired to do years before on the platform.
Just as I had begun by discovering small ways I could alter my everyday behaviour to reduce waste, I encouraged others to do so through my videos. A good place to start is the weekly shop. As I learnt more about low-impact living, my grocery hauls began to look more and more natural, with fruits and vegetables being coated in their own natural skins rather than the excessive plastic packaging supermarket giants refuse to give up. After a couple of years, I began to look further into the importance of seasonality and how local the food was that I was buying. I also began asking myself questions like, "how far has this food travelled?" and "was it grown in a greenhouse or is it currently in season?"
Not everyone has access to bulk stores, and while the large supermarkets still have a long way to go to make zero waste shopping more accessible, there are a few small things you can alter when doing your weekly shop that will have a huge impact and help to drive real change. Here are a few ways to start: