11 Women Tell Us How They Got Better At Sharing Their Feelings With A Partner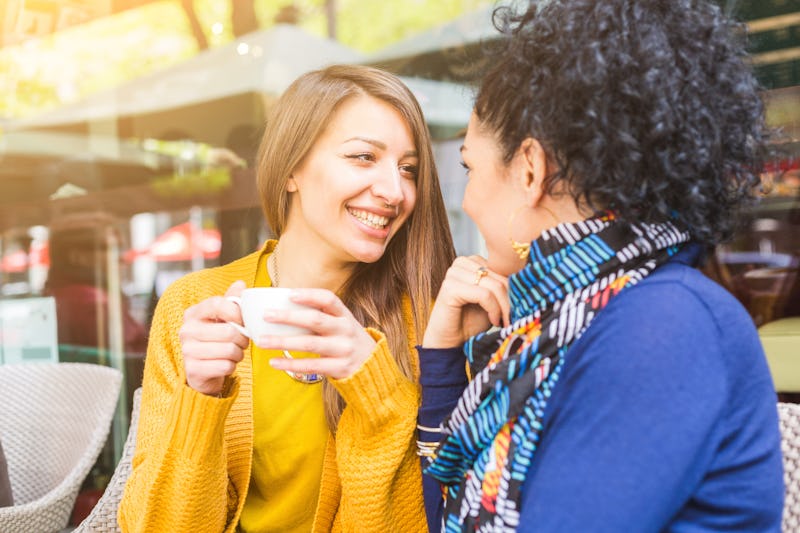 Shutterstock
Knowing how to express your feelings is key to having an emotionally fulfilling relationship. Opening up and being vulnerable creates intimacy. But having the ability to share your feelings goes beyond saying "I love you." Good communication also means being able to express yourself when you're feeling emotions that are uncomfortable like sadness, disappointment, or anger. Being able to share your feelings with your partner is something that doesn't come easily to everyone. But with some time and a little work, it is doable for anyone.
As Saba Harouni Lurie, licensed marriage and family therapist, tells Bustle, it can be difficult for people to say how they really feel in a relationship for a number of reasons. For instance, a bad experience in a past relationship can make someone less likely to open up. Being raised in an environment where vulnerability wasn't respected can also make it difficult for someone to be vulnerable in a relationship.
"Healthy relationships require a degree of vulnerability and openness," Lurie says. "No matter what our starting point is, it's important to remind ourselves that being vulnerable is a sign of strength. Taking risks and sharing openly can potentially bring us closer to our partner. It can also open up a door for them to communicate more openly, too."
When you're so used to keeping things to yourself, knowing how to start opening up can be hard. So here are some women on how they were able to open up and get better at sharing their feelings with their partner.