The One Thing To Remember If You're Constantly Worried About Letting People Down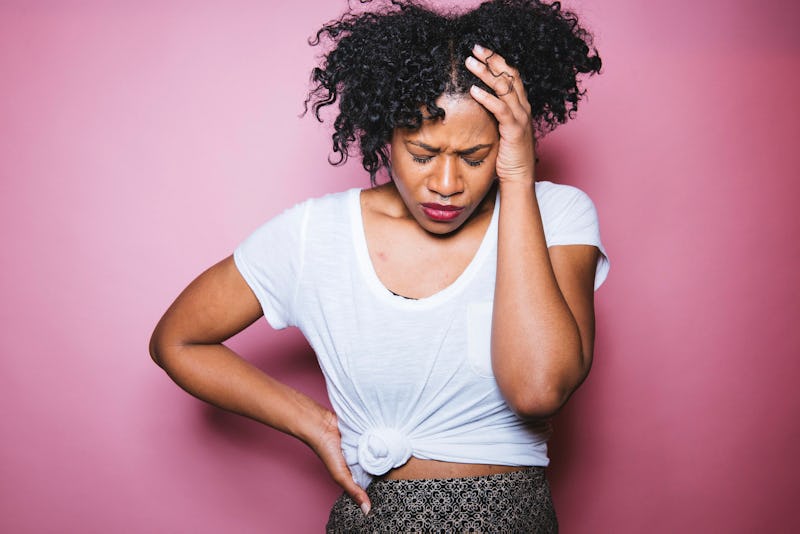 BDG Media, Inc.
All of us worry that we've disappointed someone, whether it's about a specific thing — we didn't turn up to their birthday party because #selfcare — or about bigger issues — we aren't living the "right" life with the "perfect" job or partner. Parental pressure can play a role in this, as well as other societal expectations, or even just being temporarily overwhelmed. But for some people, it can be really hard to stop worrying about letting people down. If you find yourself worried perpetually about the expectations of others and how you're potentially letting them down, it's important to remember that that's not necessarily a bad thing, says therapist and founder of Aspire Counseling Jessica Tappana.
"Worrying about disappointing others is a sign that you care, which is a positive thing," she tells Bustle. "However, it is impossible to make everyone else happy, because everyone you encounter will have different expectations of you. Living your life constantly worrying about letting others down will prevent you from finding true happiness for yourself."
The funny thing about the expectations of others is that they can be larger and more threatening in our minds than they are in real life. Will we really lose our family's love and respect if we don't get into med school? Are the costs of disappointment as serious as we think? Chances are that the answer is no. If you're constantly thinking about how you're disappointing others, here are some tricks to get your brain to stop.