How To Stream 'Outlander' Season 3 Online Because The "Droughtlander" Is Nearly Over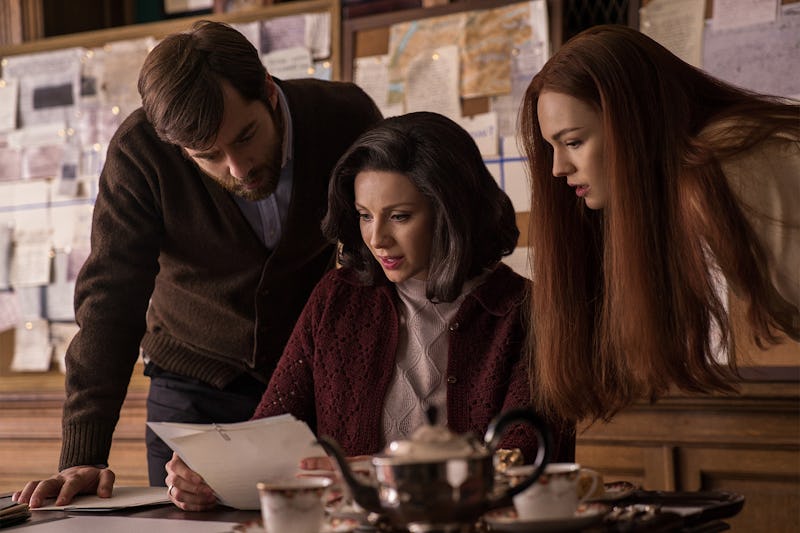 Starz
The steamy Starz romantic drama Outlander is back as of Sept. 10, and if you haven't read all of Diana Gabaldon's novels — prepare yourselves, because it's about to get intense. Fortunately, you can stream Outlander Season 3 online to keep up with every love story in every timeline.
When Season 3 begins, Claire and Jaime are still physically separated. However, at the end of Season 2 Claire learned that Jaime did not in fact die in the Battle of Culloden. Season 3, or "Book Three" as it is officially called, will give more screentime to Claire and Jamie's now grown-up daughter Brianna, her beau Roger and his mysterious origin, as well as Claire's attempts to move on from the past, or maybe... find it again. Inevitably, the two star-crossed lovers must end up back together — but how? The "Droughtlander" won't last forever, as Variety puts it.
If you don't have cable, or don't want to add a premium channel package to your cable bill just to watch one show, Starz has its own standalone streaming application. So there's no excuse not to keep up with Outlander through Season 3 — and maybe check out The Girlfriend Experience, Power, and American Gods while you're there. You can download that to your phone, tablet, Roku, blu ray player, or whatever device you prefer. And there's a seven-day free trial available to new subscribers.
Starz is also available as an add-on subscription for both Hulu and Amazon Prime Video folks. Episodes will appear in full the minute they start to air. Sometimes it's easier to keep all of your subscriptions in one place, and adding Starz to an app you already use can help with that. Speaking from personal experience, Amazon's Starz package has added behind the scenes features to the end of past Outlander episodes, which for a sweeping period drama like this can be interesting.
You could also purchase and stream individual episodes or a season pass from Amazon Prime, Google Play, iTunes, Vudu, or whatever video service you prefer. That way you own the episodes too, and could potentially watch them offline as well if you're traveling or trying to cut down on data usage — whatever works best for you, both financially and convenience-wise.
There's something for everyone in terms of streaming media, and Starz is one of the more versatile networks around. Whether you settle in to watch Outlander Season 3 on Sundays at 8 p.m. ET promptly or stream it somehow, the story is sure to be just as dramatic and addictive as ever.