How To Stream The 2017 BET Awards Red Carpet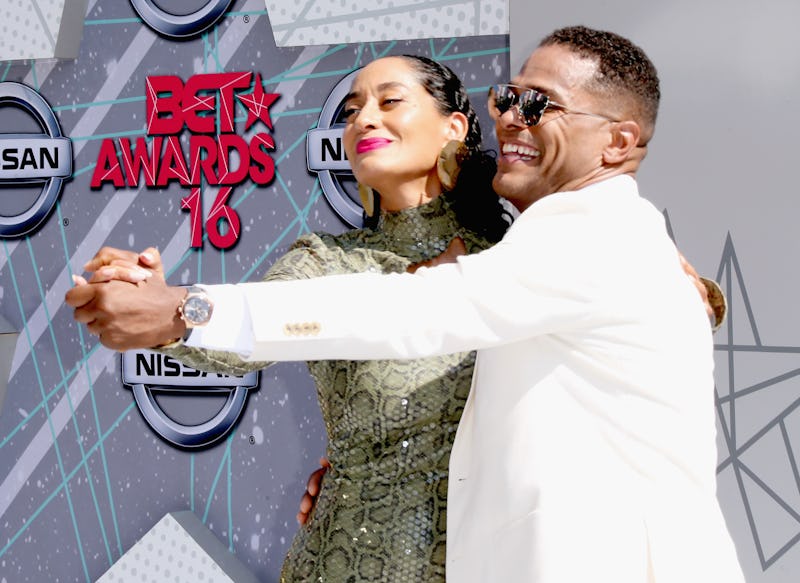 Frederick M. Brown/Getty Images Entertainment/Getty Images
The BET Awards are almost here, and here's the question of the hour: How can you stream the 2017 BET Awards red carpet? Lucky for us all, it actually happens to be pretty easy.
And on top of that? It's not exactly something you want to miss. This year's presenters include everyone from Queen Latifah to Issa Rae, and many more of your favorite artists (like Bruno Mars and DJ Khaled!) are set to attend and perform as well. Besides, if this year's red carpet is anywhere near as stylish as 2016's fashion-forward proceedings, it's going to be quite the night to remember.
The awards ceremony is set to air on June 25 at 8/7 central, and the proceedings will be hosted by none other than Saturday Night Live and Ghostbusters star Leslie Jones. As for the red carpet portion of the evening? Well, the official pre-show portion of the BET Awards will begin airing at 6pm — and if you're interested in streaming the red carpet portion of the show, you'll be able to find it on BET Play, BET International's subscription app. It's available for download on both iOS and Android, and while it does come with a subscription price of $3.99/month, you can also download it for a week-long free trial, so you can technically catch the red carpet for free.
What do you think? Will you be tuning in to watch the BET Awards red carpet this year?
Heck, it'll be worth it to see Janelle Monae's outfit alone — and seeing as she's nominated for Best Actress this year, she'll hopefully make an appearance.