Here's How To Watch The 2018 Billboard Music Awards Red Carpet — Because Fashion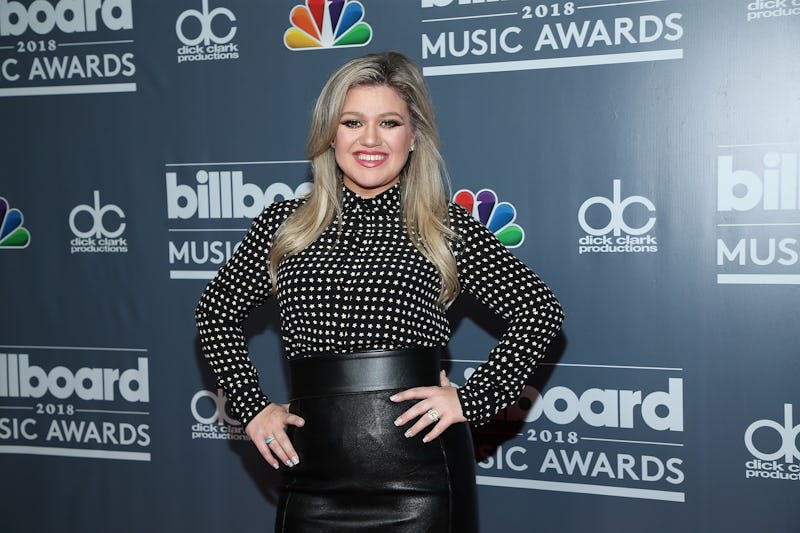 Phillip Faraone/Getty Images Entertainment/Getty Images
The 2018 Billboard Music Awards are upon us! The ceremony takes place on Sunday, May 20 at 8 p.m. ET/ 5 p.m. PT. This year, the show will broadcast live on NBC from the MGM Grand Garden Arena in Las Vegas. Of course fashion fans are most interested in streaming the 2018 Billboard Music Awards red carpet. This particular awards show is not quite as fancy as the Grammys — the fashions are a lot looser and funkier.
Think of it as the street style-loving kid sister of the American Music Awards or the MTV VMAs who is just starting to experiment with higher end, sexier looks. So, yeah, the clothes always slay. Short dresses and edgy pantsuits are preferred over intricate, couture gowns at this show.
While you definitely want to tune in to the NBC broadcast of the actual show in order to watch the performances and to see who wins what award, there's nothing quite like seeing the stars strut their stuff on the red carpet beforehand.
Here's how to watch the fashion festivities.
E! News will host "Live From the Red Carpet" special prior to the show. It airs at 6 p.m. ET/3 p.m. PT. So you will want to make a note in your calendar now to park yourself on your couch and in front of the TV for the sartorial parade.
However, if you don't have cable and therefore don't have access to E!, you should be able to livestream the fashion coverage via the E! site. The network has not confirmed livestream details as of press time. But we'll keep you updated. Billboard has not confirmed when, where, and how to stream the red carpet via its digital properties yet, either.
That said, here's who and what to look out for. Diva Kelly Clarkson is serving as the host while Camila Cabello, Dua Lipa, Janet Jackson, Christina Aguilera, and Demi Lovato are slated to perform. That means that most, if not all, of those talented ladies will be getting dressed up and walking the red carpet.
Since Xtina has been streamlining her look as of late —her stunning and bare-faced Paper cover being a prime example — she is definitely going to be one to watch when it comes to her attire. Will her fashions go from Stripped to stripped down? Tune in and find out.
In addition to watching the fashions on TV or via livestreams, you can also check the Twitter and Instagram feeds of all your favorite artists. They tend to post images while getting their makeup did before the actual ceremony or while on their way to the show. You can get a sneak peek at the outfits and enjoy a bird's eye view of their preparation process via socials.
In honor of the upcoming BBMAs red carpet, let's revisit the fashions of the past.
Remember Taylor Swift's beaded and wide-legged white pantsuit? It played peek-a-boo and was one of the T. Swizzle's sexiest looks to date.
Beyonce wore this dress when performing one year and it was quite the visual spectacle. Yes, we're referring to both her dress and her performance.
Rihanna wore this mint green stole when accepting an award at the 2016 edition.
Britney Spears and her legs sparkled in this ice blue, super sheer, and almost see-through frock. It was quintessential Brit Brit.
Selena Gomez wore this white column gown with a maj slit back in 2013. Despite the length and the serious silhouette, those pops of color and the see-through panel had such a playful vibe.
Demi Lovato rocked this voluminous black pantsuit paired with fingerless leather gloves. It was rock 'n' roll.
Ariana Grande opted for a long gown with a slit. The cutouts and the color made it edgy and easy-going.
You can always count on Nicki Minaj to crush a red carpet with her ensemble. This strappy, dominatrix-y number was supremely sexy. It also showed off Her Minajesty's killer figure.
Tune in on Sunday so you don't miss a lewk. Stick around to watch the actual awards broadcast, too! You won't regret it.