Here's How To Watch All The Styles On The 2018 Tony's Red Carpet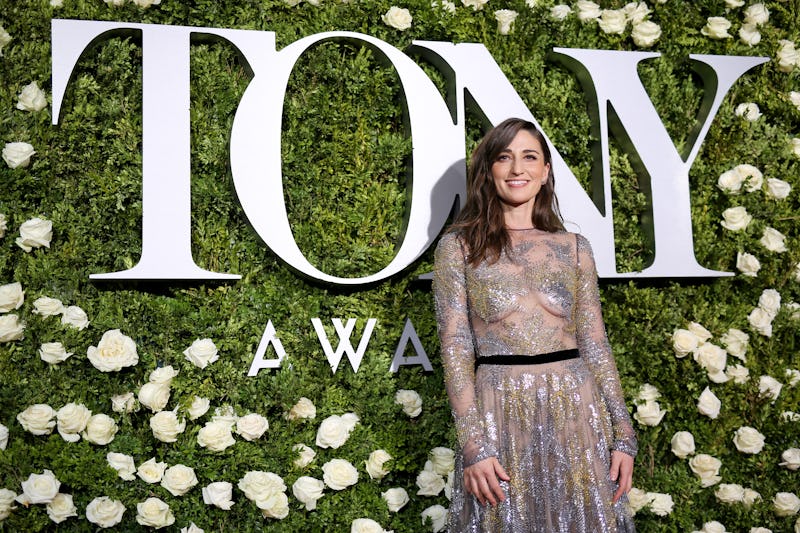 Jemal Countess/Getty Images Entertainment/Getty Images
The most wonderful time of the year for Broadway fans is almost here. If you can be at an epic New York viewing party or, you know, actually at the awards show, there are plenty of options for your viewing pleasure. Live streaming the Tony Awards red carpet is easier than you might think. Because the songs might be great, but the styles deserve a closer look too.
Thanks to the wonderful invention of the internet, you are just one-click away from the most epic moments on television — with or without cable. That includes the Tony Awards. Thankfully, there are tons of different ways to watch.
Before you go planning how you're watching, you'll need to know when to be free. Stars will be walking the red carpet of the 72nd Annual Tony Awards no June 10 at 6pm EST. The awards show will then start at 8pm EST on CBS.
There are a ton of different ways to live-stream the event this year, but there aren't a whole lot of options for the red carpet. On the plus side, all of the ways to live-stream the hours before the event are all free.
According to Playbill, the publication will be live from the red carpet outside of Radio City Music Hall. All you have to do to watch is follow Playbill on Facebook.
This won't be the first time that Playbill has setup a live stream for the Ton Awards red carpet, either. So there's no need to worry about missing a single thing. According to Facebook, the publication was there for the entire two-hours of the event. Well, two hours and ten minutes to be exact.
The bonus of watching it on Facebook rather than just a live-stream website is that you can talk to people as you watch. You know, for all of you that were too lazy to actually plan a viewing party. It's like all the people have come to you. Not to mention that you can stay in your pajamas while you do it.
If you're super excited to wait for June 10 to get here, there are ways to get yourself ready for the live stream. One of those ways is to re-watch last year's live stream. Yes, it is still available on the Playbill Facebook page. If nothing else, you can see what you will be getting yourself into.
There is way more personality and excitement in this video than your traditional red carpet awards show. There's no mani or 360 degree camera, but you won't need it.
As for why you should watch, well, this year is going to be even better than ever. According to previous Bustle coverage, Harry Potter and the Cursed Child scored 10 nominations, while Mean Girls and SpongeBob SquarePants: The Broadway Musical both scooped up twelve nominations each. That's a whole lot of fun walking the red carpet, people.
Not to mention that there will also be another familiar face there. One that you might not be used to seeing at the Tony Awards — Tina Fey. According to USA Today, Fey and her husband, Jeff Richmond, received a Tony nomination for writing the book of the musical version. So she will likely be walking the red carpet as well.
As if that isn't already enough, the show will be hosted by Sara Bareilles and Josh Groban. Oh, and Bruce Springsteen will also be there to sing on stage during the event. There's a good chance that he will be seen on the red carpet as well. Basically, a whole lot of star power that you won't want to miss, so get your internet connection ready.