The 5 Best Charcoal Masks For Treating Oily Skin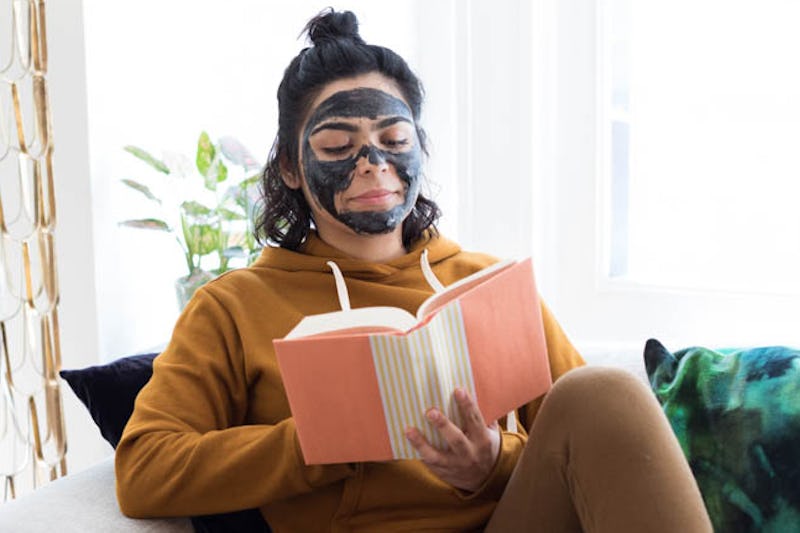 Bustle
Caring for oily skin is all about balance. In an effort to quell oil-production, people with oily skin often turn to harsh, drying ingredients that wind up compromising their skin's moisture barrier — which can lead to a difficult combination of even more oil, increased sensitivity, and patches of dry skin. When it comes to how to treat oily skin, it's important stick to a skin care routine for oily skin focused on cleansing gently, never skipping your moisturizer, and using treatment products — like masks or peels — once or twice a week. And adding the best charcoal masks for oily skin into that routine could help your skin significantly.
Charcoal masks are an amazing treatment for oily skin because they help draw sebum, dirt, and makeup residue out of your pores. Our pores are incredibly important to the skin's natural cleansing system, and when they get clogged with gunk bacteria has a prime place to grow, which is a major cause of acne. Over time, regular use of charcoal masks can lead to clearer pores that can do their job better, by removing excess oil from your face and helping to balance the skin.
These five highly-reviewed charcoal masks are worthy of a permanent place in your beauty rotation!