8 Hacks To Exercise Early If You Go To Work At 9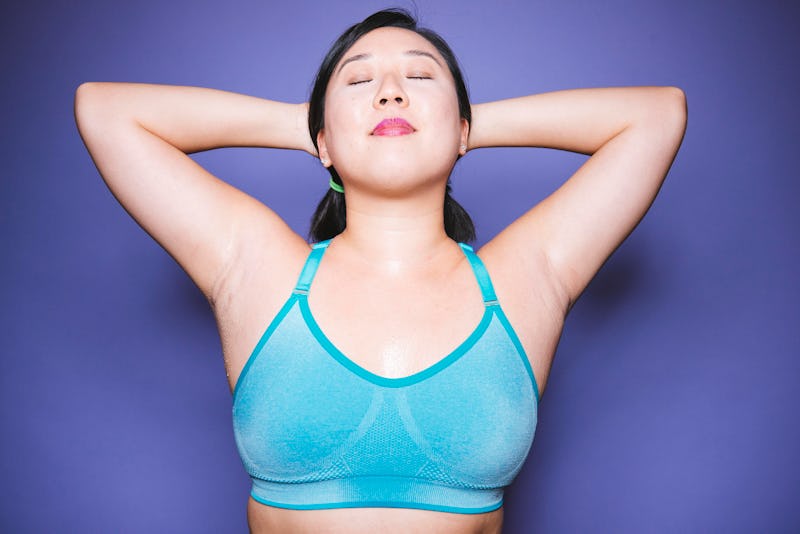 BDG Media, Inc.
Research has shown that people who work out in the morning are more likely to make exercise a habit. Let's face it: You're tired at the end of the day, and it's easy to choose Alias Grace over a sweat sesh. If you want to change your ways, and you're wondering how to wake up early to work out so you can get it out of the way before work, these wake-up hacks just might do the trick. If you have to be to work by 9, waking up early enough to work out might sound impossible, but you really can do it.
The secret to becoming a wake-up-and-work-out person is setting yourself up for success by developing a manageable routine. Start by committing to waking up 15 minutes earlier for a day or two; then wake up 30 minutes earlier for a few days; increase to 45 minutes earlier for a week; and finally get up one hour earlier for a week. According to Brain Pickings it takes 21 days to form a new habit, which means that after one month, getting up an hour earlier should easily become part of your morning routine.
If you're like, "that's all well and good, but what kind of workout can I do in 15 minutes," the 7-Minute Scientific Workout has got your back. This is a circuit training routine you can do in less than 10 minutes while your coffee is brewing, and it's a great way to ease in to a new morning workout regimen. After the first week, add some of these hacks to keep your new rise-and-shine routine on track. Once you're used to your new wake-up time you can do a longer workout, or even go to the gym if that's your jam.
This article was originally published on