Here's How To Catch The Winter Olympics, Even If You Don't Have Cable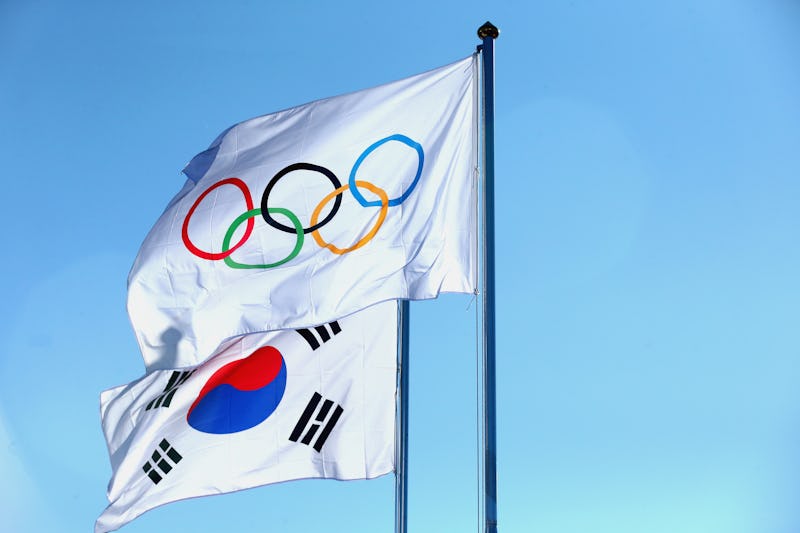 Alexander Hassenstein/Getty Images Sport/Getty Images
The biggest sporting event of the season is coming up, and I'm not talking about the Bachelor Winter Games. The 2018 PyeongChang Olympic Games begin on Feb. 8, with the Olympic opening ceremony taking place Feb. 9. It's an international spectacle that you won't want to miss. The Olympics feature drama, friendly rivalry, and athletes at the absolute height of their sport. But millennials who have cut the cord might be worried they are going to miss out on all the action. But not to worry! You'll still be able to catch all of the must-see events. Here's how you can watch the 2018 Winter Olympics without cable.
NBC will be the primary broadcasting network for the games, and they are making all of the events available to live stream at NBCOlympics.com. So if you're thinking about taking a month-long break from work to just watch Olympic coverage 24/7, NBC has got you covered. The network will be airing events live from 3:00 - 5:00 p.m. ET on weekdays, and 3:00 - 6:00 p.m. ET on weekends, as well as primetime coverage starting at 8:00 p.m. ET Monday through Saturday, and 7:00 p.m. ET on Sundays. If you really want to be fully immersed in every single sport, NBC Sports Network will be airing 10 days of 24/7 live coverage from Feb. 18 through Feb. 25.
With streaming and cable options, fans have several ways to check out the world-class athletes who will be competing for Team USA this year. On the figure skating team, Nathan Chen is rumored to be a gold-medal favorite, as he has completed an undefeated season, won his second US National championship title, and became the first man to complete seven quadruple jumps at last year's nationals, per Time. His competition includes Yuzuru Hanyu from Japan, who is the returning Olympic champion and two-time world champion. Chen's teammates are Adam Rippon and Vincent Zhou.
Ski racing superstar Lindsey Vonn will also be returning to the slopes at her fourth-ever Olympic games. Vonn recently made history when she became the oldest woman to win in a downhill World Cup ski race, her 79th World Cup race, per The New York Times. Though she has suffered multiple injuries throughout her long and incredibly successful career, Vonn is heading into the Winter Olympics hoping to come out on top.
Another superstar, snowboarder Shaun White, has had a bumpy road to this year's Olympics. CBS reports that during an October training session in New Zealand, the famous redhead crashed on a 22-foot superpipe, resulting in an injury that necessitated 62 stitches in his face. Despite the injury, and with the possibility of retirement looming, White managed to complete a perfect 100-point run at the Snowmass Grand Prix, which secured him a spot on Team USA.
Other events to look for include the biathlon, in which Team USA has never taken the gold; ice hockey, which will not include any professional players this year, per a rule made by the NHL; women's figure skating, with Team USA's Mirai Nagasu making her second big for gold; medalist and three-time competitor J.R. Celski returning for short-track speedskating, ski-jumping; skeleton; the luge; and much more. Maybe the best part of the Winter Olympics is that it features so many sports that most Americans don't watch on a regular basis. These athletes train for years just to have their fleeting moment on this international stage.
The 2018 Winter Olympics kick off soon and are definitely going to be a must-watch event. Thanks to NBC's streaming plans, you won't have to miss a single triumphant moment.