Physicians & Clinic Workers Explain How Trump's Anti-Abortion Rule Will Harm Patients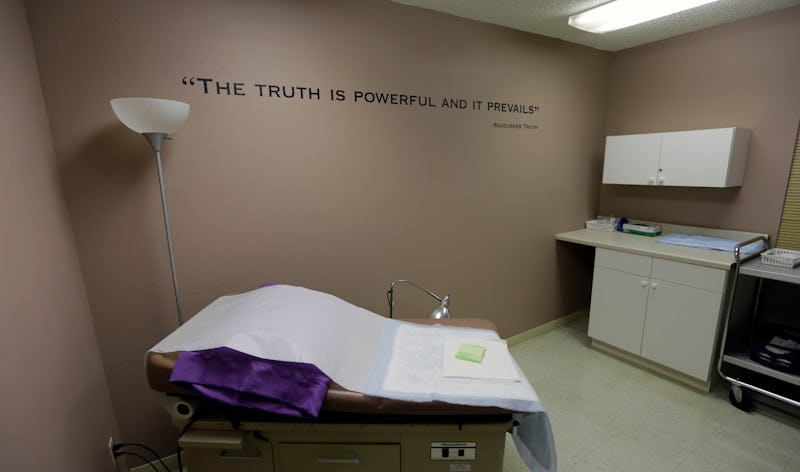 Eric Gay/AP/Shutterstock
The Trump administration announced on July 15 that it would enforce the so-called domestic "gag rule." The rule prohibits hospitals and clinics that are recipients of Title X family planning grants from providing abortions and counseling or referring patients to clinics that provide abortion services. As a result, clinics across the country have announced that they will reject Title X funding in order to defend patients' unrestricted access to whatever health care or information they may need. Physicians and clinic workers tell Bustle this gag rule will delay and block care for patients, and have ripple effects on reproductive health care providers everywhere.
Title X is the only federal grant program dedicated to providing funds that help low-income people access comprehensive family planning and reproductive health services, according to the Department of Health and Human Services' Office of Population Affairs. The administration released a notice Saturday night saying that it would delay enforcement of the rule if clinics showed they were making "good-faith efforts to comply," according to the Associated Press.
The new rule has two parts: The first says abortion-providing health care facilities can't receive Title X funds, while the second says physicians and clinic workers that do receive funds can't refer patients to a clinic that provides abortions or talk to them about abortion as a health care option. Reproductive rights advocates have said this "gags" providers from sharing that information. Many clinics, some which are the only abortion providers left in their respective states, are refusing to comply.
Ahead, eight people working in reproductive health care share with Bustle how the Title X funding rule will affect the providers they work for and the care they provide to their patients. They predict the rule will increase unintended pregnancies, and quickly chip away at the limited funds available to support people who otherwise wouldn't be able to access the health care they need.