3 Things To Learn About Reparations From Congress' Juneteenth Hearing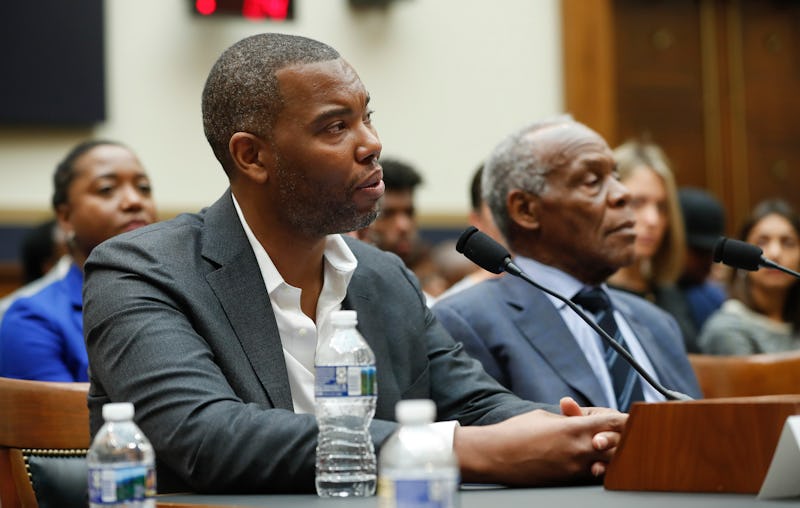 Pablo Martinez Monsivais/AP/Shutterstock
On Wednesday, the House Judiciary Subcommittee on the Constitution, Civil Rights and Civil Liberties held a hearing on paying reparations — the first one to take place in over a decade, according to The Washington Post. During the hearing, guest speakers and members of Congress debated the importance and logistics of providing reparations to Black Americans, in light of hundreds of years of enslavement, marginalization, and institutionalized racism.
Although many people used to consider the idea to be a radical concept, the idea of reparations has gained traction in recent years. That said, it can be a tricky notion to pin down. One reason for that is that even people who support reparations don't necessarily agree about the best way for them to take place. Another reason is that those who oppose them tend to do so broadly — rejecting the idea in concept rather than in practice.
On Tuesday, Senate Majority Leader Mitch McConnell said that the U.S. was beyond the point where reparations remain feasible or necessary.
"I don't think that reparations for something that happened 150 years ago, for whom none of us currently living are responsible, is a good idea," he told reporters on Tuesday, per CBS News. "We tried to deal with our original sin of slavery by fighting a Civil War, by passing landmark civil rights legislation. We elected an African American president."
Speakers during the hearing included presidential candidate Sen. Cory Booker, writer Ta-Nehisi Coates, and actor Danny Glover, all of whom support reparations in some form or another. Wednesday's hearing offered an opportunity for the American public to learn about reparations — both broadly and in detail.