What Your Relationship Status Says About Your Sleep Habits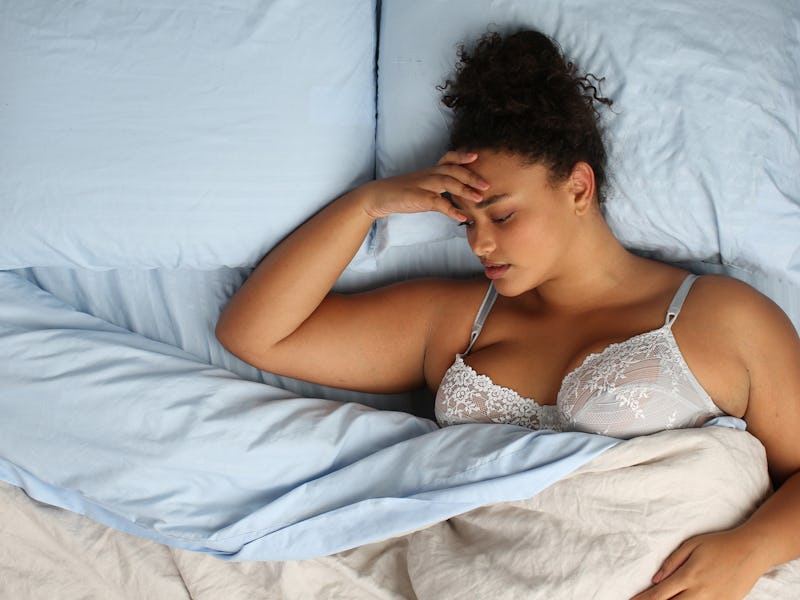 Ashley Batz/Bustle
Oh, sleep — the unspoken battleground of the cohabitating couple. He steals the blankets. She talks in her sleep. He snores. She kicks him in the nuts a couple times per year. He occasionally has night terrors. (Just my relationship? No?) Those eight hours spent in bed can be be blissful — or they can be hella disruptive. And a recent survey from the company Next Day Blinds that looked at the sleeping habits of more than 1,000 Americans found that not only can your relationship be affected by your sleep habits but your relationship status also impacts your sleep.
This might seem obvious on its face, right? If you're someone who sleeps more soundly when you're cuddling, being single is going to suck. Or, on the flip side, if you're someone who can't stand to be touched while they sleep, you might run into some problems when you're in a relationship. (Or, as in my case, if you're a cuddler paired with a non-cuddler, you're going to have to do some negotiating!)
But that's all anecdotal. And anecdotes do not science make. So with that in mind, here are five ways that the survey from Next Daily Blinds found that your relationship status might be affecting your sleep.