Huda Kattan Actually Owns National Lipstick Day Because Yes, You Can Buy Holidays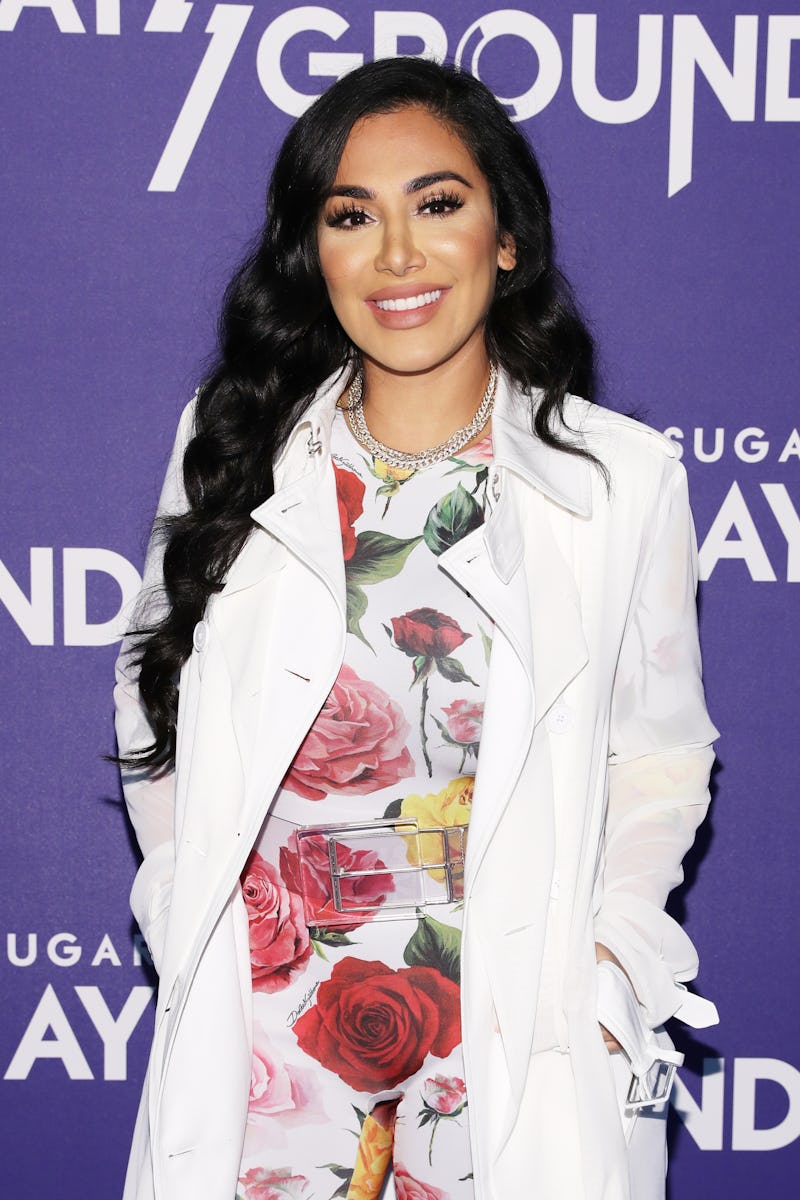 Cindy Ord/Getty Images Entertainment/Getty Images
If you give a beauty lover a national holiday, they will find a way to celebrate it. But what happens when the owner of a major makeup brand also owns the holiday? According to Huda Beauty, Huda Kattan owns National Lipstick Day. Because apparently that's a thing that you can do. It's easier to do than you might think.
You've probably heard a whole lot of buzz about National Lipstick Day lately. Brands are getting involved by having special launches, sales, and even giving away free lipsticks. But Kattan is by far the most invested one in the holiday — literally. The Huda Beauty founder actually owns the holiday, according to her brand.
"I purchased the rights to National Lipstick Day in 2016 to celebrate the launch of our Liquid Mattes," Kattan tells Bustle. "Since then, we have been expanding our lip collection with new shades, colour combinations, and the lip strobes, so we are super excited to announce the launch of our Demi Mattes this National Lipstick Day!"
It's that easy people. All she did was buy the rights to the holiday and it was her own. According to the brand, all of it happened in 2016, which means that it's been two years that beauty lovers have been celebrating unknowingly. Every year since, Huda Beauty has been launching lipsticks in honor of the day, and this year is no different.
Huda Beaty will be launching a new lip formula on July 29 to celebrate the holiday. The Demi Matte formula will be available in 15 different shades, ranging from pinks to deep reds. All the hues stay in the rosy shade range for the initial launch. According to the brand's Instagram, they have a satin finish to them, unlike her mattes and glosses.
Each one will be available on the Huda Beauty website for $20 each. Unfortunately, you will not be able to purchase them in a set, so you might want to start saving up. Just like all the other products that have been launched in honor of National Lipstick Day, the Demi Mattes are a permanent addition to the site.
Kattan is not the only celebrity to own their own holiday, either. In 2018, Vanderpump Rules star Stassi Schroeder claimed National #OOTD Day. The date falls on June 30, so you have a bit of a wait until you can celebrate with her.
The women are not the only ones who got in on the naming of new holidays, either. According to CNN, a man named Thomas Roy invented and copyrighted 90 different holidays in 26 years. The holidays include No Socks Day on May 9 and Married To A Scorpio Support Day on Nov. 18.
Of course, there are tons of different ways to celebrate National Lipstick Day without just buying from Huda Beauty though. Plenty of brands are having sales and even giving away free products in honor of the holiday. Kattan might officially own the day, but just about everyone can get involved in celebrating it.