Hunter Plake Sang A U2 Classic On 'The Voice'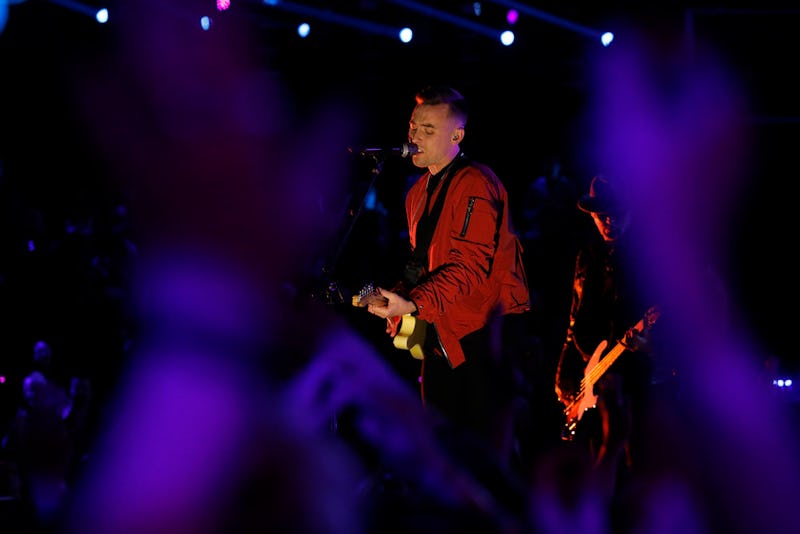 Trae Patton/NBC
He's been known to give things his own unique twist during the course of Season 12, but on Monday night, Hunter Plake's straightforward U2 performance on The Voice was a thing of beauty. Twist or no twist, Plake was just as alive and emotional as he had been the entire season. This was the kind of performance worthy of getting through to the finals if only because it reaffirmed Plake's genuinely great voice with the simple fact that even when he's chooses to play it straight, he really swings for the fences.
It was probably a bit of a shock to see Plake perform something so normally. Singing U2's "With Or Without You," he delivered to us a clean and non-twisty vocal performance that paid homage to the masculine delicacy of Bono's own vocals. Let's get real: was this the same guy who was offering up a more soulful version of "Dancing On My Own" just a few weeks ago? Is this the same Plake who exuberantly sang Coldplay with coach Gwen Stefani? Uh, yeah, and it was freaking amazing to watch.
We usually get to see his flourishes from week to week with every new song her performs; for this week's performance, Plake played it straight and it was absolutely masterful. Choosing to nail the precision required of a great vocal performance, deceptive in its simplicity, when he hit the Voice stage he was clearly in the zone.
When he finished, Stefani took a moment to remind the audiences that Plake can do it all. He writes, sings, produces and plays. As a musician, he is one of the few incredibly well-rounded competitors on The Voice this season. With his unembellished yet classic homage to Bono and U2, Plake proved that despite his ability to give his own unique spin on a song, he can go the restrained route and still deliver.