I Tried Everything To Clear My Adult Acne & Here's What Finally Worked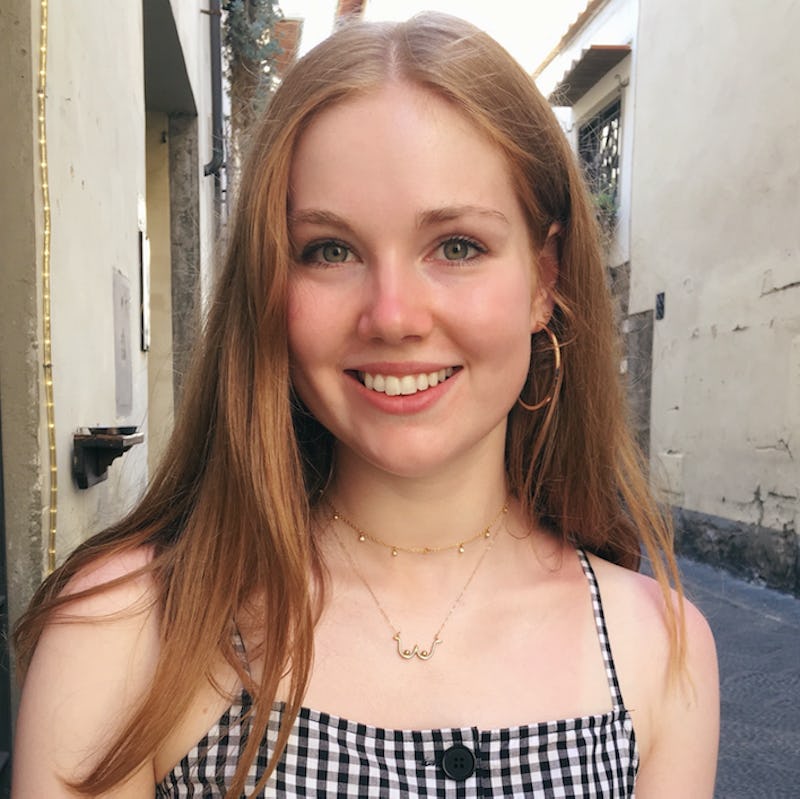 Emily Dixon
In 2013, I truly believed that I'd conquered my adult acne. So confident was I in my victory that I wrote an entire article on the subject, dispensing my wisdom to the similarly-afflicted masses in the belief that I had the cure, and wouldn't spend a single day longer masked in a dense layer of Sudocrem. And then, of course, the acne returned to humble me, demanding another five years of experimentation before my skin approximated clarity once more. So here's how I cleared my adult acne — sort of — and why I'll never become complacent again.
Listen, I understand your reservations. There are approximately 11 million articles about adult acne clogging the pores of the internet, you're thinking. Why would I waste my time on a single one more? But friends, what I'm offering to you today is a journey. A journey punctuated by several incidents of accidentally peeling my own face off, and several more incidents of crying in an embarrassed doctor's office. A journey taken by a once hubristic girl, chastened by the gargantuan power of acne vulgaris. Travel with me, friends. Together we'll reach an uneasy entente with acne. Together, we will (sort of) clear our skin.
Firstly, some evidence. Above is a photo of me in Italy this June, wearing only 80 layers of transparent SPF (I am ginger adjacent, after all), and the few tiny dots of concealer I could convince to remain on my extremely sweaty face. It was, admittedly, a particularly good skin day; as I type, I'm nursing several facial scabs, because I also live with the urge to compulsively pick my skin. But for the past few months, my skin's been on incredibly good behaviour. I'd love to offer you a "before" photo for comparison, but alas — no such photos exist, because I've either ruthlessly purged them from existence, or I simply didn't allow them to be taken in the first place. For the majority of my years at university, for example, there's very little photographic evidence that I actually existed.
Next, the routine. I'm going to warn you in advance that my skincare regimen, to the non-skincare enthusiasts, will probably seem like way too much effort for any reasonable human to put into their face. But I don't want your judgement, readers! I want clear skin. And this is how I largely, sort of, got there.