Sexual Assault Survivor Chessy Prout Shares Her Story In "I Have The Right To"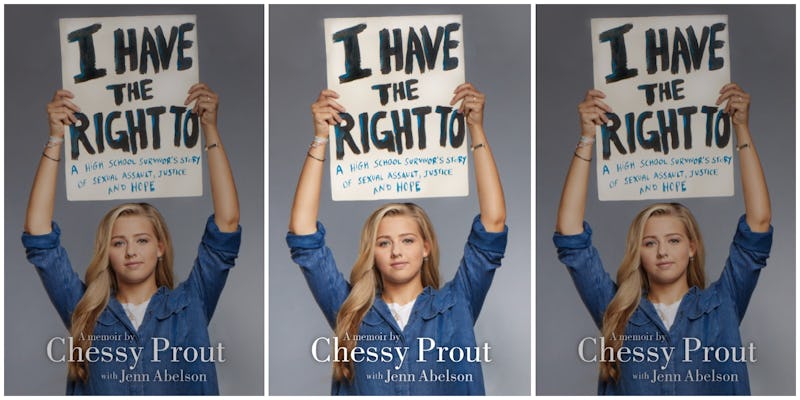 In 2014, Chessy Prout was a freshman at prestigious boarding school, St. Paul's School in New Hampshire, when a senior sexually assaulted her as a part of a ritualized game of conquest called the "Senior Salute." She bravely came forward and reported the assault to the police, and later, she testified against her attacker in court. But what she didn't anticipate throughout her horrifying two year ordeal was the backlash she would receive from the school community she once loved and trusted. Her case received widespread national attention, and in 2016, she shed her anonymity on national television, and embarked on her mission to become an advocate for sexual violence survivors everywhere.
Prout refuses to be silenced, and now she's speaking up with a memoir that details her experience in the hopes of helping others realize that they are not alone. I Have The Right To, out in March 2018, seeks to be so much more than just a memoir and the account of one woman's life-changing event. It takes a magnifying glass to the institutions that turn a blind eye to toxic behavior that perpetuates rape culture while offering real, powerful solutions to upending these dangerous societal structures. Basically, it's the book we need now —  for teen readers and beyond.
Bustle is proud to reveal the cover for I Have The Right To, out next year:
I Have The Right To by Chessy Prout with Jenn Abelson, $13, Amazon
People all over the country are already inspired by Prout's determination to take control of her destiny and dedicate her life to speaking out for silent survivors. I Have the Right To hits shelves on March 6, 2018.