15 Everyday Americans Who Never Knew How Much They'd Need Health Insurance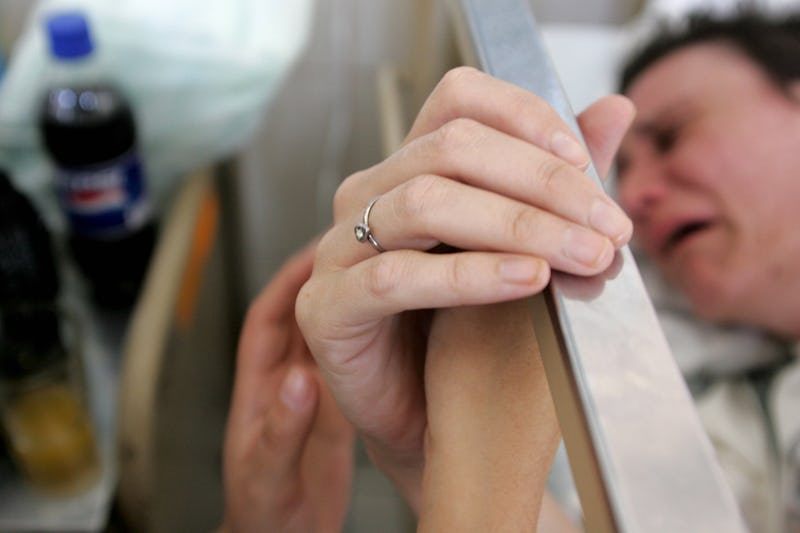 JAIME RAZURI/AFP/Getty Images
One of the GOP's primary arguments for the Graham-Cassidy bill is that people shouldn't have to pay for more coverage than they personally need. However, most Americans know that this isn't how insurance actually works — indeed, it's antithetical to the entire concept of insurance — and many people are letting legislators know that they want a health insurance system that supports all Americans. Thousands shared heartbreaking stories on Twitter about why America should protect health care using the hashtag #IWasHealthy, and they put a very necessary personal perspective on the issue.
Although the GOP's insistence on getting Americans the lowest possible health insurance premiums is theoretically commendable, the reality is more nuanced than that. Insurance only works if the amount that the insurance company collects from its customers is greater than what it has to spend providing health care. Moreover, if sick and elderly people were collectively banned from buying health insurance, for instance, premiums would decrease, because insurance companies wouldn't actually end up paying for very much medical care. But of course, the end result of this would be fewer people having access to health care, not more.
Despite its flaws, the Affordable Care Act (aka Obamacare) built in safeguards to prevent insurers from charging sick people more for insurance, or denying coverage to those with "pre-existing conditions." With the Graham-Cassidy bill poised to come up for a vote before the end of the month, Americans are trying to let Congress know that they don't want to get rid of Obamacare's patient protections.