Idris Elba Is PEOPLE's Sexiest Man Alive & He Wants You To Vote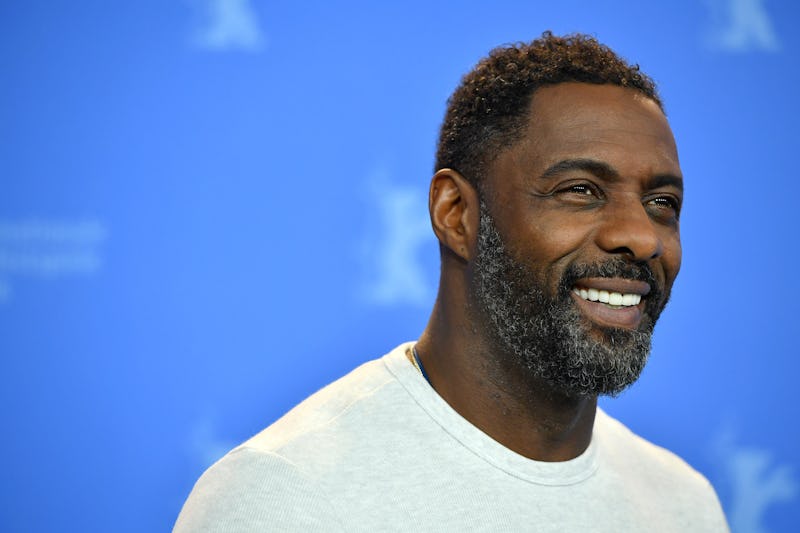 Alexander Koerner/Getty Images Entertainment/Getty Images
Every year, People chooses a man in Hollywood to honor with the title of "sexiest man," and now, their latest pick is finally here. It's official: Idris Elba is People's Sexiest Man Alive 2018, and it's easy to see how deserving he is. After all, not only is Elba good-looking enough for the title, he's also incredibly talented to boot — but still, it sounds like this honor was still pretty surprising for him.
"I was like, 'Come on, no way. Really?'" Elba told the magazine. "Looked in the mirror, I checked myself out. I was like, 'Yeah, you are kind of sexy today.' But to be honest, it was just a nice feeling. It was a nice surprise — an ego boost for sure."
The title of Sexiest Man Alive is definitely a flattering one, so it's good to hear that Elba let it boost his ego. It's also important to note why it's so awesome that People chose Elba this year — he also happens to be the third person of color to snag the title in the history of this People tradition, after Denzel Washington in 1996 and Dwayne "The Rock" Johnson in 2016.
And since Elba is Sexiest Man Alive, he also earned his own People cover, and here it is, in all its glory:
In his cover interview, Elba also opened up about the fact that when he was younger, he went through an awkward stage, as most of us did... even though, looking at Elba now, that's hard to believe. In fact, he admitted that he got picked on until he was able to grow a mustache. He said:
"I was very tall and skinny. And my name was Idrissa Akuna Elba, okay? I got picked on a little bit. But as soon as I could grow a mustache, I was the coolest kid on the block. Grew a mustache, had some muscles, bonkers."
But now, Elba is an accomplished actor and many, many people's celebrity crushes, so it goes without saying that a lot has changed for him since those awkward days. OK, so Elba might still be tall, but it seems like he really found his confidence and has hit his stride. After all, with The Wire, Beasts of No Nation, and Pacific Rim under his belt, we are talking about a man who has a pretty impressive resumé.
After the news became public on Monday night, Elba took the opportunity to remind his Twitter followers to vote, shifting the attention over to Tuesday's midterm elections.
"Who'd have thought it! Thank you @people & all the fans for naming me #SexiestManAlive," Elba wrote, sharing the cover with his fans. "Don't forget to grab your issue this week . I'm honoured & thankful. What's even more important is your vote in the midterm elections. Your vote can make a difference!"
It's awesome to see that the 2018 Sexiest Man Alive is someone who is so deserving of the title. So what will Elba do with his reign? Anything is possible.